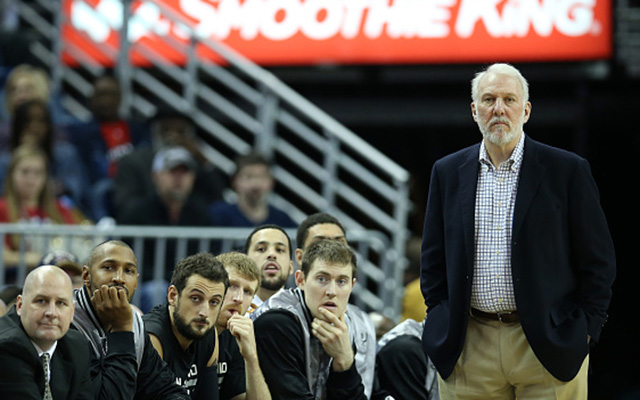 I have this unicorn. 
Not, like, the mythical single-horned horse with wings. Does it have wings? Apparently some of them do. Anyway, not that. I mean that thing that you chase and can never catch. The object of your desire which you can never obtain. It is my Eleanor. 
It's a wine. A pinot noir, specifically. I'm not even as big a wine drinker as I was five years ago. (Dadlife, yo.) But after first reading about this wine seven years ago, I have chased it ever since, trying to find anywhere I can get my hands on a glass. Not a case. Not a bottle. 
A glass. One measly, stinking, glass of wine. 
It's not even some crazy vintage with a fancy French (or Italian) name. It's a modest pinot noir from Oregon, produced by a small winery that exists as part of a larger group that produces many fine wines for retail. But this wine isn't for sale. You won't find it any store, you can't go to the winery and get a bottle, you can't eBay the damn thing. You can't find it. You can't drink it, unless you're one of a very select group of people or you happen to be in just the right place at just the right time. 
It's called "Rock & Hammer," and it's Gregg Popovich's own personal, private label.
Popovich became an outside investor in a group years ago, and they offered to produce his own pinot noir. They asked him what he'd like to call it and he said "Rock & Hammer," from the infamous quote that hangs in the Spurs' locker room in several languages, first written by Jacob Riis. More on that quote here. 
Popovich, away from his cantankerous performance as coach of the Spurs, is a lover of food and wine. He'll pop up at wine tastings in San Antonio and elsewhere in the summer. Most of the bottles of Rock and Hammer wind up in charity auction. Dinner with the man himself was included in a package this last summer. John Canzano of the Oregonian spent a week chasing the man through his annual trip to the Pacific Northwest in the offseason, and the whole thing is fascinating, including Pop unexpectedly showing up with a case of the vintage. So you can get your hand son a bottle, you just have to be absurdly lucky, extremely well-connected or definitively rich. I would count myself as none of the above. 
Jack McCallum offered up the most in-depth look at Popovich's relationship to wine in Sports Illustrated a few years ago. Since I first read about it in 2007 I've always kept my eyes and ears out for a bottle. It's not my white whale, I'm not looking to conquer its elusiveness, I'm just fascinated by this little unsold vintage that is the project of one of the most bolted away sports figures in history, and the architect behind the most impressive stretch of greatness in sports history, even if he would immediately throw away those words. 
When I spoke with George Karl two years ago, he casually mentioned that he has a case in his house. (Karl, sadly, has lost most of his palate due to his cancer treatment several years ago.) It basically took every piece of restraint for me not to reach across the table, grab the legendary coach by his collar and yell "BRING ME A BOTTLE AND I'LL DO ANYTHING, I'LL PAINT YOUR HOUSE, I'LL GHOSTWRITE YOUR BOOK -- OK, I'LL FIND SOMEONE BETTER TO GHOSTWRITE YOUR BOOK, I'LL DO DISHES FOR A YEAR, ANYTHING." 
I'm always looking to learn more about it. What's it taste like? Is it good? Is it heavier, lighter? What's the nose? Does it smell like leather books and the extra pass? 
So I couldn't help myself when Popovich and the Spurs visited Denver this week. Normally I'd try and sneak away a few questions with the coach or ask for a few minutes from their PR department. Unfortunately, the best case scenario in trying to do that with San Antonio involves mocking laughter and the worst case scenario is you're never seen nor heard from again by your friends and family. 
The man studied Soviet affairs and worked in intelligence for a brief time for crying out loud. 
But as he's usually bored during pre-game press conferences, I did have something I really needed to know to complete what I know of it. What do you pair something like that with? It's a pinot noir, so it's not like you're going to roast some sort of great beast over a fire pit with it. 
With Popovich, there's always a 50/50 chance he's going to shut you down. Ask one question about vision, sacrifice, or hedging the pick-and-roll one day and he may growl at you and cut off your oxygen supply like the vacuum of space. Do it another and he may speak eloquently for a full 90 seconds, giving genuinely insightful answers before saying "We done? Good" and bolting. There's no rhyme or reason to it, that's the secret. It's not about how good of a question you ask, it's about asking a good question at the right time, like one of those mythical keys in books you have to put into the keyhole just as the sun hits it or something. 
But this time, Pop answered. So what do you pair with Rock & Hammer?
"Most chicken dishes, unless they're heavily sauced," the five-time NBA champion answered without hesitation, as if there were no change in subject from the value of watching film to this. "It's great with salmon."
"Really?" I asked. I was aware that some wines could be paired with seafood, and pinot noir certainly one of them. I was just expecting pasta of some sort with this one.

"You don't have to drink white wine with fish all the time," he informed me. 
And that was it. The pre-game scrum moved on, but before answering the next one, Popovich ribbed his longtime beat writer and fellow Air Force Academy graduate Mike Monroe of the San Antonio Express-News, "Finally, a good question." This almost makes up for the approximately eighteen straight previous times where Popovich had answered my question as if I was a complete moron. I'm thinking of getting the transcript engraved and hanging it in my office. 
I've been told by former players who have received the wine (the players get cases, along with staff and other members of the basketball fraternity) that it's "good." One former player sent me a review of it, for me to only realize later he had copied the review from another, unrelated pinot. 
"It's good," Boris Diaw told me Tuesday after the Spurs' business-like win over the Nuggets. "I personally prefer (cabernet sauvignon) because it's closer to what I'm used to with Bordeaux. But listen, it's going to be good because anything he produces, he's going to put a lot of work into. That's just who he is." 
"It's good. I don't have a palate for it," Manu Ginobili admitted. But I've had it. It's good." 
Is there anything special in years when you've won the title?
"Nope." 
And so it goes, as a few more slivers of details about this wine that anyone that has it hasn't thought much about, but which continues to dance right in front of me, some sort of spiritual connection to a philosophy that has brought so much success through the process, and not just the results. At this point with the wine I'm like the Joker says of himself in "The Dark Knight." I'm like a dog chasing cars. I wouldn't know what to do with it if I caught it. Would I drink it? Would I hang on to it forever? Would I drink it while watching the past two Finals? I don't even know. 
But it's these little details about the NBA that make it so interesting. Beyond the ideas of legacy and greatness, of adversity and heart, there are these people, playing basketball, trying to do well on the biggest stage, and making and drinking wine from time to time.