Report: Grizzlies waive Jamaal Franklin
Memphis has reportedly used the stretch provision on Jamaal Franklin before his second season.
• 1 min read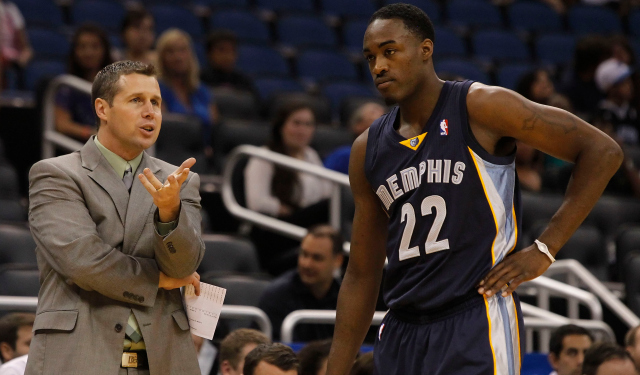 The Memphis Grizzlies have waived guard Jamaal Franklin using the stretch provision, according to the Memphis Commercial Appeal's Ronald Tillery. Franklin just completed his rookie season, and he was on a minimum salary for the next two years, with the final year fully unguaranteed. The NBA wasn't thinking about moves like this when it implemented the stretch provision.
This is a pretty strange move given the circumstances. The No. 41 pick in the 2013 draft is one of the Grizzlies' few young prospects, and now they're giving up on him rather quickly. Franklin only played in 21 games last season, and many of those appearances were in garbage time. 
This has no real impact on Memphis financially, but it will open up a roster spot. Perhaps the Grizzlies have their eyes on a particular free agent. 
Oklahoma City has reportedly offered the MVP a five-year extension worth over $200 million

The big man was a big part of the Warriors' championship run last season

The Cavs jokes were out in full force after Golden State reportedly agreed to sign Antonius...
New York seems to be at the top of Irving's list of preferred destinations

Is it just a normal workout, or is LeBron continuing his recruiting efforts?

Chris Bosh answered on the spot about the LeBron James and Kyrie Irving situation