Colorado Avalanche trade rumors, trade deadline outlook
With the April 3 NHL trade deadline looming, are the Colorado Avalanche buyers, sellers or standing pat? What do they need?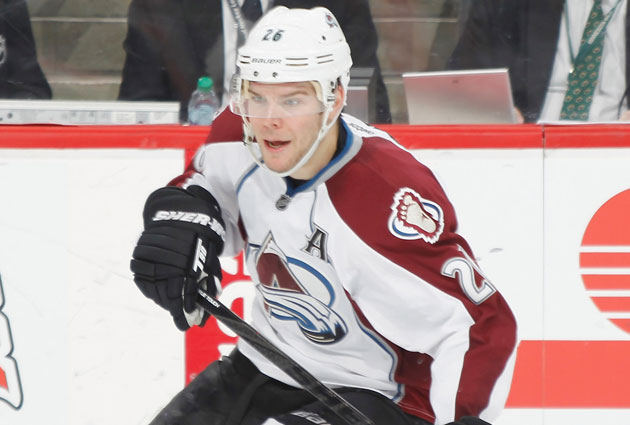 With the 2013 NHL trade deadline at 3 p.m. ET April 3, Eye on Hockey will examine

whether each team is a buyer or seller at the deadline, and who teams should look to sell or receive.
Buyers or sellers
When you look at the Colorado Avalanche, there is one clear answer to the question above: They're definitely not buyers. At this point, the playoffs are but a dream as the Avs are tied for last in the Western Conference, seven points out of playoff position. Now is not the time to buy.
So the question becomes if the Avs will actually be sellers or not? That remains to be seen.
Rumors
The lack of chatter would lead you to believe the Avs are going to remain pretty quiet. It goes without saying there are a few untouchables right now in Gabriel Landeskog and Matt Duchene. You can add Ryan O'Reilly to that list because he literally can't be traded due to the Avs matching the Flames' offer sheet.
In terms of "rental" players, you have a short list of just Milan Hejduk, Chuck Kobasew and Ryan O'Byrne who don't have contracts beyond this season. There could be some teams that wouldn't mind having Hejduk and his veteran presence, but he has a no-trade clause and it would be a surprise to see him even consider waiving it. He has only ever played for the Avs, and this figures to be his swan song. However, he did make Craig Custance's list of top 20 rental players.
That means that if the Avs are going to get involved in trades, it would be of the "hockey move" variety.
At the top of that discussion is Paul Stastny. Earlier this month, Adrian Dater of the Denver Post suggested the Avs should look at trying to move Stastny and his $6.6 million cap hit through next season with the return of O'Reilly. It creates a bit of a logjam at center, and top-six centers are always at a premium.
Top targets
If the Avalanche do get into the action and look at making trades, you have to figure they will be looking for help on the defensive side. They are 27th in the NHL in goals against this season and are also 27th in shots against per game. The problem isn't as much what's going on up front -- although it could be better -- but what's going on in the back.
The Avs aren't in any kind of salary cap danger at all, so they wouldn't be looking to shed salary; it's not an issue. They would just be looking for help on the blue line, and if they moved Stastny he could fetch that kind of good return. That, and draft picks.
More Trade Deadline Rumors: 
For more hockey news, rumors and analysis, follow @EyeOnHockey and @StubitsCBS on Twitter, subscribe to our YouTube account and like us on Facebook.
The league's highest-paid player and Hart Trophy winner says his Penguins counterpart is No....

Defense is better and motivation shouldn't be lacking, but the Red Wings are still too cap...

The 45-year-old free agent is taking things patiently as September approaches
The playoff drought might not end immediately, but something is brewing in restocked Buffa...

Former Lightning standout will be guarding the net in style in 2017-18

Devils are still in rebuilding mode, but they have reason for hope thanks to young additio...