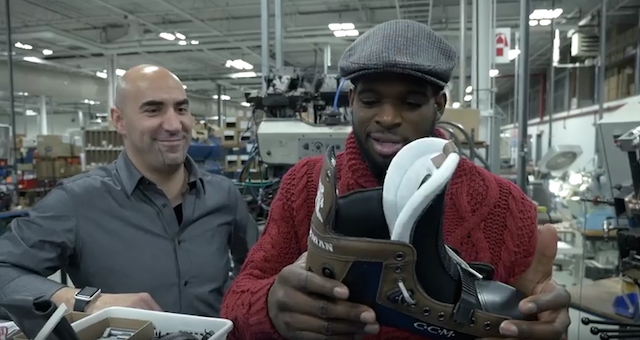 One of the best parts about the Winter Classic is seeing what the teams and players will come up with to wear during the game, from the throwback sweaters teams wear, to the way the coaches dress behind the bench, to the custom masks the goalies have made (and this year's are incredible).
For the 2016 game between Montreal and Boston at Gillette Stadium in Foxborough, Canadiens defenseman P.K. Subban decided to join the fun and had a pair of throwback skates custom made for the game to give it just a little more of an old-time feel, and they are pretty slick.
Here is a close-up look, via NHL.com's Arpon Basu.
Forgot to tweet this earlier, but a close up of P.K. Subban's custom Winter Classic skates. pic.twitter.com/4HiEPiHBye

— ?rpon Basu (@ArponBasu) December 31, 2015
A couple of weeks ago Subban posted a YouTube video of him helping to design the skates and the process that went in to making them a reality.