Ludacris' UGA spring game concert rider included alcohol, condoms
Georgia paid Ludacris $65,000 to perform at the spring game, but the hospitality rider in his contract is much more interesting.
• 1 min read
Ludacris saved the day for Georgia by performing at the Bulldogs' spring game last Saturday after a number of country acts turned down the Dawgs. Before Georgia took the field, the Atlanta hip-hop artist performed a 15-minute medley of songs to the delight of the 93,000 in attendance at Sanford Stadium. 
You might ask yourself, how much does a 15-minute Ludacris performance cost? 
Well, if you're Georgia, it costs you $65,000 plus fulfilling Luda's hospitality rider, according to the contract obtained by Macon.com using an open records request. 
What's a hospitality rider?
It's the list of other required purchases and assorted amenities for the artist. For Ludacris, that rider included dinner for 10 people with grilled chicken, chicken wings, pasta, brown rice, mixed vegetables, fruit salad, mashed potatoes and sweet potatoes (or the option for UGA to pay $40 per person for his crew instead of providing them dinner). 
The dinner is not the most interesting part of Ludacris' hospitality rider, however. That is the list of things that must be provided in his dressing room. 
The list is quite long (you can view the contract in full here), but here are some of the highlights:
1 loaf of whole grain bread, organic creamy peanut butter and organic grape or strawberry jelly (In case the dinner wasn't enough, I guess.) 
1 Crest Spin rechargeable toothbrush and Crest toothpaste (Got to keep the teeth clean.)
1 box of Fruit Roll-Ups (You've got to get your fruit snack on, sometimes.) 
6 Hanes Large White T-Shirts
1 box of Trojan Magnum Condoms, Ecstasy (Naturally.)
2 Jo Malone candles, Gardenia scent (The room has to smell good.)
2 bottles of Belvedere Vodka
2 bottles of Conjure Cognac (This is impressive finessing to force the people paying you to perform to purchase your brand of cognac for you. That's how you get extra money.)
2 bottles of Patron Silver
2 packs of AA and AAA batteries (Always be prepared.)
2 cases of Snapple (That's a lot of Snapple.)
1 small Secret Deodorant (I stand with Ludacris on #TeamLadiesDeodorant. It's far superior.)
This kind of rider isn't unique to Ludacris at all, but it is interesting to actually see what the demands are from him for a show.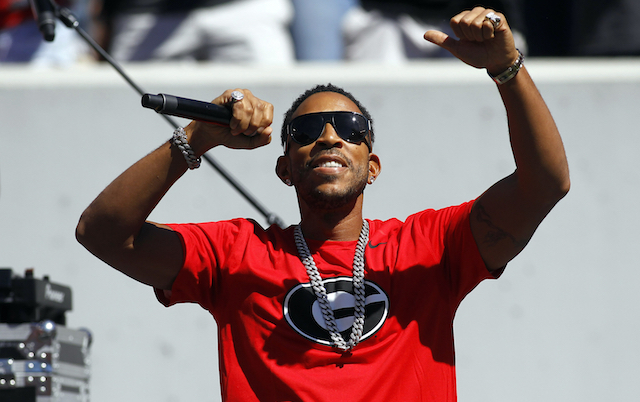 CBS Sports HQ Newsletter
We bring sports news that matters to your inbox, to help you stay informed and get a winning edge.
Please check the opt-in box to acknowledge that you would like to subscribe.
Thanks for signing up!
Keep an eye on your inbox for the latest sports news.
Sorry!
There was an error processing your subscription.
Kelly has the right perspective on college football's place amid the coronavirus pandemic sweeping...

I guess everyone is learning a new skill with more downtime on their hands

Orgeron got a second chance at coaching in the SEC, and that does not happen often
Sports activities across the nation have been halted due to the COVID-19 pandemic

Mississippi State players were among those responding to Leach's Tweet

The COVID-19 pandemic has caused administrators to think outside the box with an uncertain...
CBS Sports was with you all day covering National Signing Day as the Class of 2020 wrapped...

Complete analysis, highlights and coverage of the 2020 College Football Playoff National Championship

Live scores, highlights and updates from the Miami (OH) vs. Louisiana football game