Tiger Woods announces he will miss 2016 Masters due to bad back
Tiger Woods officially bowed out of the 2016 Masters on Friday, just as we presumed he would. It will be his second DNP at Augusta in three years.
Tiger Woods announced Friday that he will not play in the 2016 Masters because of his back injury. Woods has maintained all spring that there is no timetable for his return.
It would have been shocking for him to make his return at Augusta National when we haven't seen him since the Wyndham Championship at the end of last summer.
"After assessing the present condition of my back, and consulting with my medical team, I've decided it's prudent to miss this year's Masters," Woods said.
"I've been hitting balls and training daily, but I'm not physically ready. I've said all along that this time I need to be cautious and do what's best for my long-term health and career. Unfortunately, playing Augusta next week wouldn't be the right decision. I'm absolutely making progress, and I'm really happy with how far I've come, but I still have no timetable to return to competitive golf."
This is the second Masters in three years Woods will miss. He didn't play in 2014 due to the first surgery he had on his back.
From 1997-2013, Woods had a string of 13 top 10s in 17 years at the Masters, including four wins. He finished T17 last season. To this day, Woods has never missed the cut at this event as a pro.
"I'd like to express my disappointment to Billy Payne, the Augusta National membership, staff, volunteers and patrons that I won't be competing. It's a very important and special week to me, and it's upsetting to miss it. I do plan to attend the Champions Dinner and see a lot of old friends," Woods added.
"I'd like to thank the fans for their concern and support. The last few years have been difficult, but I have the best fans anywhere, and I want them to know that."
It is unfortunate that Woods won't be stalking the grounds at Augusta National, but the show will certainly go on. There are enough storylines to last us a year. Woods' presence simply would have complemented those. His absence, though it might hurt TV ratings, certainly doesn't affect the fact that Rory McIlroy will try for the career slam, Phil Mickelson will go for green jacket No. 4 and Rickie Fowler will go for his first. 
Woods has also noted that he will still be in attendance for the Champions Dinner on Tuesday night, which will be an outstanding moment for defending champion Jordan Spieth. 
The hope, as always, is that Woods gets well soon. Golf is better with him and worse without him. But it is still really great without him and has been all year.
The 2016 Masters moves on sans Woods. And while he will be missed, the tournament will still be grand.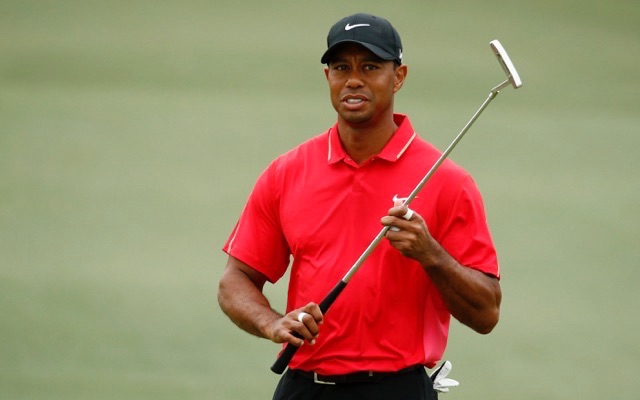 D.J. didn't hit he ball particularly well, but he still scored well

SportsLine simulated the entire 2019 Masters 10,000 times and came up with a surprising le...

The PGA Tour career earnings are dwarfed by other sports
No Tiger Woods this week, but we still get several of the best players in the world

The post-2019 Players schedule gets cranking with a nice field this week

SportsLine simulated the 2019 Valspar Championship 10,000 times and came up with some surp...