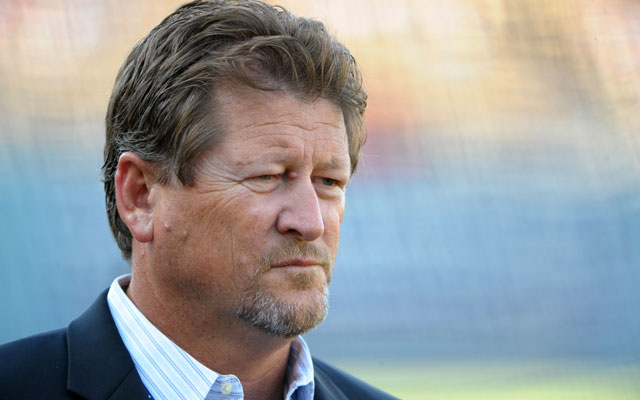 Logan White, the longtime Dodgers scouting director who picked Clayton Kershaw, Matt Kemp and several more big stars in the amateur draft, is leaving Los Angeles for a job with the Padres.
The well-respected White's new job title is unknown but he is expected to be high in new GM A.J. Preller's hierarchy. White had interviewed for the GM job that went to Preller, and that interview was said to have gone very well.
The Dogers have been lauded for their drafts over the years, especially since they never pick high. White leaves at a time the Dodgers have three of the best prospects in baseball -- shortstop Corey Seager, outfielder Joc Pederson and lefty pitcher Julio Urias. He drafted Russell Martin, James Loney and Dee Gordon in addition to Kershaw and Kemp and was also instrumental in the signings of Yasiel Puig, Hyun-Jim Ryu and Hiroki Kuroda.
The Padres, who have made several key front office changes, previously brought Don Welke from the Rangers and will have a wealth of successful scouting experience. White's job title is not known.
The rival Dodgers have many new faces. They have a new baseball operations leader, Andrew Friedman, who came from the Rays and will serve as president of baseball operations.
The Dodgers are expected to bring in a GM, and will have other key roles to fill as well. Ex-Padres an Diamondbacks GM Josh Byrnes is seen as a leading candidate for a top job under Friedman.
Former GM Ned Colletti stayed in L.A. and will serve as an adviser. DeJon Watson, another top exec, left the Dodgers for a bigger job with the rival Diamonbacks under their new GM Dave Stewart, the. Former pitching great.
The Rockies also have a new GM, Jeff Bridich. So the Giants, one victory away from their third World Series title in five years, are the only team in the NL West not to change GMs.