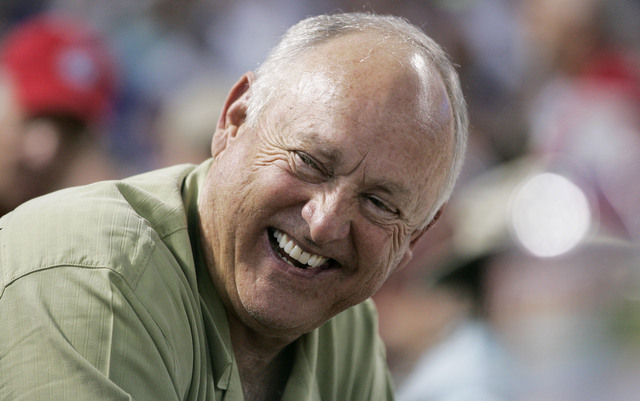 MORE: FA tracker: position players | FA tracker: pitchers
Nolan Ryan is rejoining the Astros front office. The team announced they have named Ryan an assistant to owner Jim Crane, GM Jeff Luhnow and president of business operations Reid Ryan. Reid is Nolan's oldest son.
"We're extremely pleased to have Nolan as part of our organization," said Crane in a statement. "We will use his experience, expertise and knowledge to improve the Astros in all areas. He will be an integral part of our management team. Nolan wants to be a part of our success moving forward."
"Nolan Ryan's experience and insights will help us on the baseball side – both in terms of decision-making and in maximizing the productivity of our players," added Luhnow. "I'm fortunate as a General Manager to get advice and guidance from great former players and Astros – Craig Biggio, Roger Clemens and now Nolan Ryan."
"The opportunity to work with my father is very special," Reid Ryan said. "He's had success in baseball on many levels and will be a great addition to our organization. He will be an extremely valuable asset to us." 
Ryan, 67, retired as CEO of the Rangers last October. There had reportedly been a bit of a divide in the team's front office, which eventually contributed to his departure. Prior to joining Texas, Ryan worked as a special assistant to the GM with the Astros from 2004-08.
"I'm very excited to be back with the Astros," Ryan said in a statement. "I'm happy to assist Jim, Jeff and Reid in any way I can. The Astros have a solid foundation with a strong farm system. I think the future is bright for Houston and I'm looking forward to my involvement."