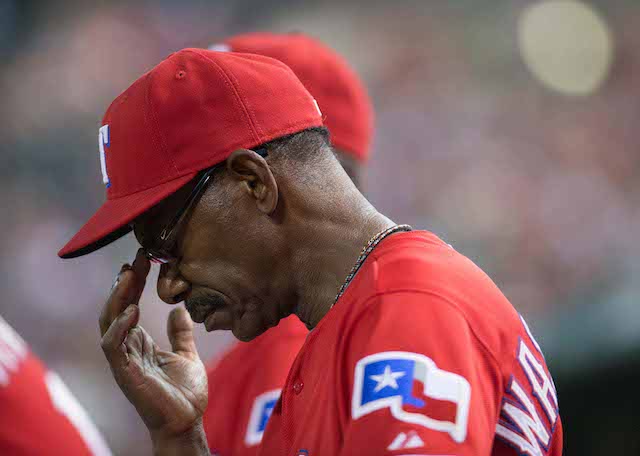 Earlier this month, Ron Washington unexpectedly resigned as manager of the Rangers after almost eight full seasons at the helm. At the time, he and the club cited undisclosed family reasons for the decision, though the Rangers did say that Washington's past drug use was not a factor. 
On Thursday, Washington addressed the media and explained that he decided to quit after being unfaithful to his wife of 42 years. 
Washington didn't take questions after his three-and-a-half-minute prepared statement. Here are some of his words, via CBS DFW:
"I made a mistake, and I am embarrassed. I was not true to my wife after 42 years. I broke her trust. I am here today to own that mistake.

...

"All I ask is for your forgiveness and understanding."
Washington later said that he looks forward to one day resuming his career in baseball. 
Washington's wife, Geraldine, was present. After thanking his players, his coaches, the Rangers organization and the fans, he said he would "miss the Metroplex" and walked off with his arm around his wife. 
September 18, 2014