The Cleveland Indians aren't eliminating the use of the Chief Wahoo logo, but they are taking steps to significantly limit its use, per owner Paul Dolan.
"We have gone to the Block C as our primary mark," said Tribe owner Paul Dolan. "Clearly, we are using it more heavily than we are the Chief Wahoo logo."

Dolan stressed the Tribe has "no plans to get rid of Chief Wahoo, it is part of our history and legacy."

...

"We do have empathy for those who take issue with it," said Dolan. "We have minimized the use of it and we'll continue to do what we think is appropriate."
The block C can be seen here on Carlos Santana's helmet while the Wahoo logo is on his left sleeve (photo via USATSI):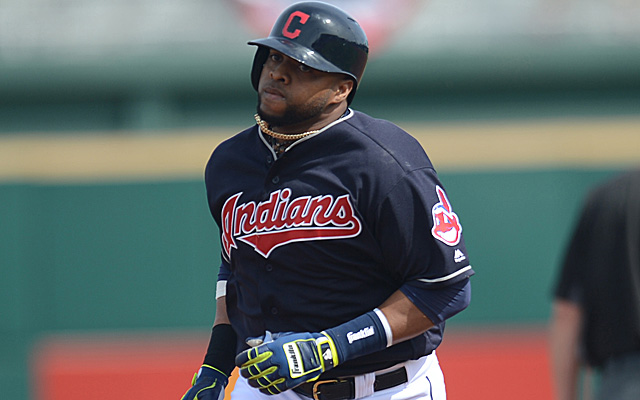 The Chief Wahoo logo along with the name "Indians" -- though not to the extent of the NFL's "Redskins" -- have been under fire in recent years due to what many believe to be insensitivity toward Native Americans.
An interesting nugget from the article? The top-selling Indians hat last season was a home cap with a Chief Wahoo logo on it.
So while we won't see much on Wahoo in game action moving forward for the Indians, the hunch is it's not leaving their souvenir stand anytime soon.