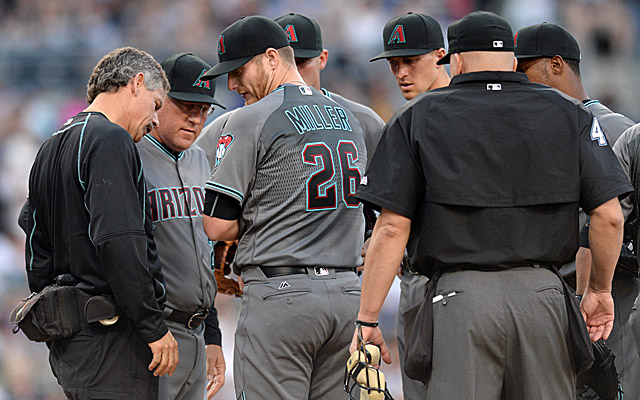 The season hasn't exactly gotten off to the best start for Diamondbacks pitcher Shelby Miller and now he has what must be an incredibly frustrating injury. Miller couldn't get out of the second inning on Saturday night in San Diego, but part of the problem stemmed from said injury.
While following through on his delivery on a pitch to his counterpart, Padres starter Andrew Cashner, Miller scraped his hand on the ground. The result? Cuts to both knuckles of his index finger, the Diamondbacks announced.
Miller would walk in a run after cutting his finger -- it makes sense that control would be compromised -- before being removed. He worked just 1 2/3 innings while allowing two runs, thanks in part fo three walks. He now has a 8.53 ERA and 1.82 WHIP in three starts this season.