What will the ballpark of the future look like?
Over at SI, they've got a nifty rendering of a major-league ballpark from the future.
MORE: Spring Training | FA tracker: position players | FA tracker: pitchers
In what turned out to be a pretty nifty thought experiment, the folks at SI.com recently asked renown stadium designer Populous to create mock-ups of what our new ballparks might look like 20 or so years from now. Here's just a taste of what's being called "Living Park" ...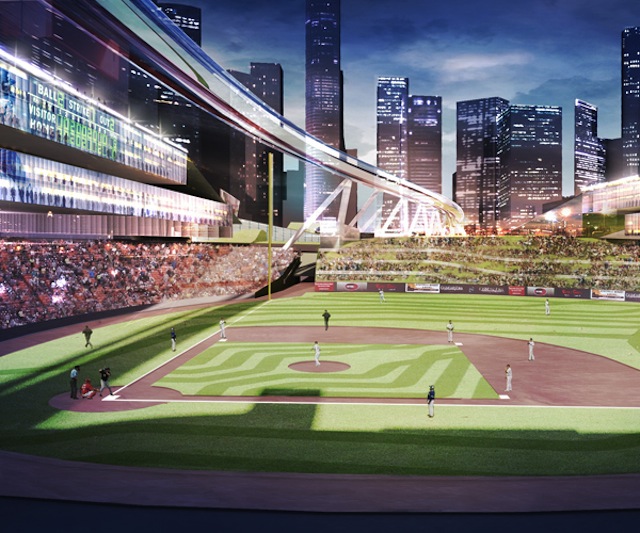 Approval ... granted! 
As the piece's author, Tim Newcomb, notes, the driving concept is seamless-as-possible integration into the urban surroundings. It's pretty cool stuff and probably not far off from the forthcoming realities. For more drawings and some interesting design details, please do click through and give a full reading. 
Plus the Indians are now 27-1 in their last 28 games. Here is everything you need to know from...

The soon-to-be 43-year-old Dickey said he wants to spend more time with his family

The two NL Central rivals opened a four-game series at Miller Park on Thursday night
The ballparks in Cincinnati, San Diego and Seattle will have expanded netting in place by Opening...

Mondesi spent six years as the mayor of San Cristobal in the Dominican Republic after reti...

The veteran skipper has been Mets manager since the start of the 2011 season