What will the ballpark of the future look like?
Over at SI, they've got a nifty rendering of a major-league ballpark from the future.
MORE: Spring Training | FA tracker: position players | FA tracker: pitchers
In what turned out to be a pretty nifty thought experiment, the folks at SI.com recently asked renown stadium designer Populous to create mock-ups of what our new ballparks might look like 20 or so years from now. Here's just a taste of what's being called "Living Park" ...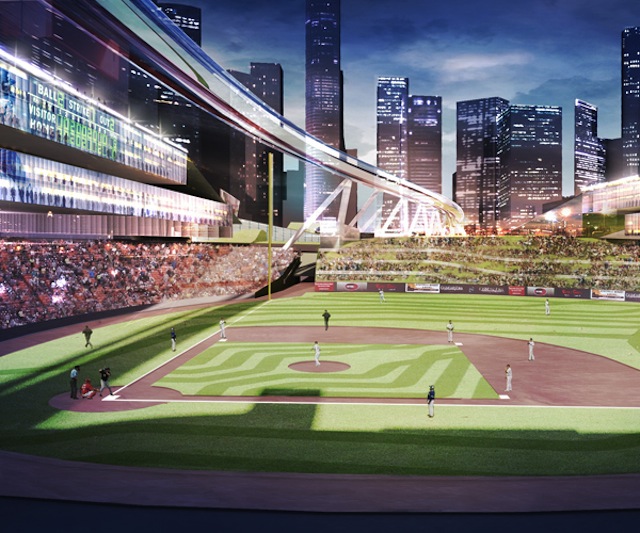 Approval ... granted! 
As the piece's author, Tim Newcomb, notes, the driving concept is seamless-as-possible integration into the urban surroundings. It's pretty cool stuff and probably not far off from the forthcoming realities. For more drawings and some interesting design details, please do click through and give a full reading. 
The report also says that Jeter had outgoing president David Samson do the firing

This wasn't a traditional hidden ball trick, but the Blue Jays pulled it off

The Tigers essentially fired Brad Ausmus on Friday, but things are going to be ugly for a...
The club made the announcement on Friday

Plus the Tigers will make a change in the dugout and all of Friday's action

The Rockies are clinging to the second NL wild card spot at the moment