NBA changes stance on Kinesio tape after Derrick Rose speaks out
League states it will allow players to wear neck apparatus after speaking with NBPA on the matter.
by

Eye on Basketball staff

• 1 min read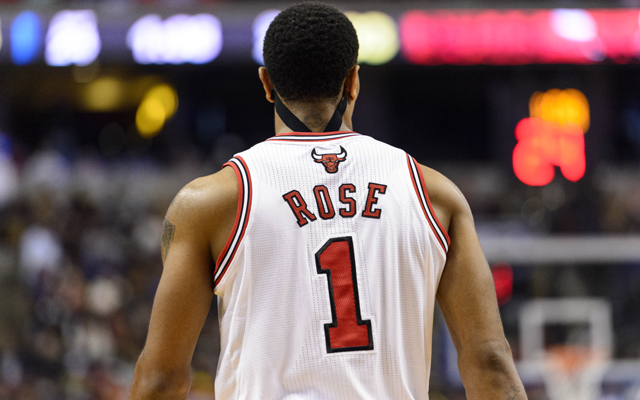 The NBA seemingly changed its stance on Kinesio tape on Wednesday, declaring they will in fact allow players to wear it for the time being.
Derrick Rose had told CSN Chicago on Wednesday that the league told him to stop wearing the tape he had been wearing on his neck to ease neck muscles. Shortly thereafter, the league released a statement:
The NBA has decided to allow players to wear Kinesio tape "on an experimental basis," league spokesman Tim Frank said in a statement.

— Ken Berger (@KBergCBS) November 6, 2013
The full statement:
"After a discussion today with Jerry Stackhouse, representing the union, we have decided to allow kinesio tape on an experimental basis so that we can take a fresh look at the possible benefits it might bring to our players."
It's an odd change of policy for the league, which tends to be hyper-strict on accessories, but it makes sense since in reality, this is like a knee brace or an elbow sleeve or anything else. It's geared to help the player physically. It's not like Rose thinks looking like he's got puppet strings sticking out of his back is a good thing. 
We've got all the scores, highlights and news from all of Sunday's games

The Rockets beat the Warriors 116-108 on Saturday night

The Cavaliers gave up 148 points in their loss Saturday afternoon to the Thunder
Blatt made the comment before coaching in the All-Star Game in Turkey

Is this rock bottom for the Cavaliers because it sure feels like it is

Wade, as he's done so many times in his career, threw it up to LeBron for the thunderous f...