Watch out, Seahawks fans -- undercover cops to be at 49ers game
In an effort to crack down on potential fan abuse, the Seahawks say undercover officers will be dressed as 49ers fans on Sunday.
• 1 min read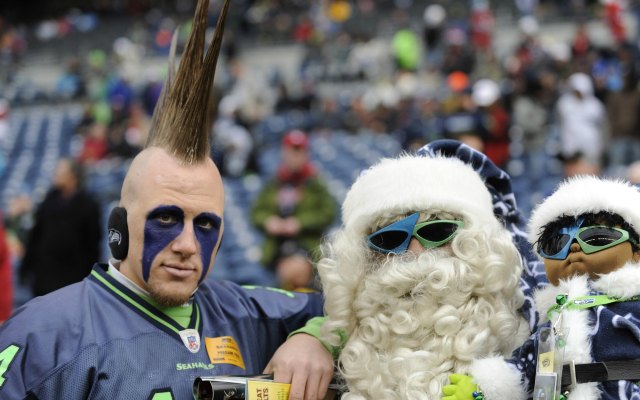 If you're going to be a big meanie at the 49ers-Seahawks game this weekend, you might want to make sure the target of your ire is not pointed at a police officer who happens to be undercover.
Because as the Seahawks have said, there will be undercover cops at CenturyLink Field to monitor fan behavior. And they will be wearing the opposing team's jersey (remind me to look up the definition of the word "entrapment." And yes, I'm kidding).
"We have great fans," Seahawks president Peter McLoughlin said. "Our goal is to ensure a safe environment for all in attendance, including visiting team fans."
If a fan does get tossed out of the stadium for the usual stuff ("Behavior that is unruly, disruptive or illegal in nature," intoxication, verbal abuse, etc.), that person will have to complete a four-hour online educational course on fan behavior and will have to pay $75 for the privilege of watching it.
So, the solution is simple, Seahawks fans.
Be nice to that dude wearing a 49ers jersey. Otherwise, he might have the authority to make your life temporarily very miserable.
Follow Josh Katzowitz on Google+
The Green Bay Packers quarterback seems to be a go for the Carolina Panthers game

Shazier's season might be over, but he still wants to help his team

The young head coach took the blame after a heartbreaking loss to the Eagles
Our computer model simulated every Week 15 NFL game 10,000 times with very surprising resu...

Britt is going from the worst team in football to a Super Bowl contender

With three weeks to go in the regular season, the MVP race is wide open