NHL lockout: Your daily hockey fix for Day 71
This is Day 71 of the NHL lockout, 2012 edition. NHL players were actually on the ice Saturday in Atlantic City for charity, and No. 71 Evgeni Malkin is good.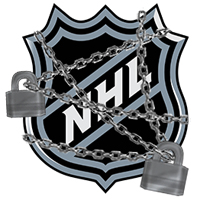 This is Day 71 of the NHL lockout, 2012 edition. Every day, we'll serve up some CBA talk and help you get your hockey fix. Let's begin, shall we?
CBA roundup
•  The NHL has now missed 422 regular-season games, lost the Winter Classic in Ann Arbor, Mich., and the All-Star weekend in Columbus, Ohio.
•  There was actual hockey featuring only NHL players on Saturday night in Atlantic City, N.J. That's where a star-studded group of players -- many from the Flyers, Rangers and Devils -- gathered for a charity game to benefit the victims of Hurricane Sandy. The house was packed. And even though it had the look of an All-Star Game -- with penalty-shot gimmicks and little defense -- the crowd was into it. They were boisterous with chants stretching from "We want hoc-key!" to the classic "Fire Bett-man!" From Greg Wyshynski:
"I'd be lying if I said I didn't get choked up a little bit with 11,000 people chanting that they want hockey back," said [Philadelphia's Scott Hartnell, who helped organize the Operation Hat Trick event and captained a team that lost to one captained by Brad Richards of the New York Rangers, 10-6.

"We want to be playing. It's unfortunate that we're not playing right now," said Hartnell. (Puck Daddy)
•  It's Sunday morning. That means it's time for the latest union-leaning piece from Larry Brooks, the most vocal players supporter in the media. Brooks wants to see some of the owners putting pressure on Gary Bettman and the league to get a deal done.
The NHL needs such a hero or two (or four or five) to emerge from the ranks of the Board of Governors in order to put a stop to the madness in which hockey is enmeshed. When the board meets in New York on Dec. 5, the NHL's survival as we know it will depend on practical men flexing their vocal cords in opposition to the cabal of militants who have seized the agenda and seem intent on committing what the Sabres' Ryan Miller referred to on Friday as "brand suicide."

It's hard to believe the owners of the Maple Leafs, who stand to lose at least $100 million if the season is flushed, will stand by silently as the league seeks nothing less than unconditional surrender from the players. It is impossible to believe the owners of the Canadiens, Canucks, Flyers, Red Wings, Penguins and Blackhawks will continue to cede authority.
Brooks of course also mentions Rangers (and Knicks) owner James Dolan, who was part of the push on NBA commissioner David Stern to get a deal done last year. (New York Post)
•  Why are the owners so insistent on this 50/50 split and all their other demands? Because the game is not healthy and too many are losing money, right? That's why this probably isn't good for optics: Penguins owner Mario Lemieux recently took ownership of a $20 million home in Quebec.
The 15,000 square feet sprawling, Swiss castle-style mansion about 145 km north of Montreal has 23 rooms as well as 10 bathrooms.
I mean, business can't be that bad, now can it? (Ottawa Sun)
•  Here we go again with talk of replacement players. I'll just leave this one to Don Brennan.
Open the doors to people who will truly appreciate the job, guys who won't mind fixing the problems your mismanagement will inevitably create.

They'll work for less, so you can charge a lot less for tickets.

The truth about fans is most cheer for the logo. I'm sorry, but many of them wouldn't know good hockey from a notch or two below. That's not a terrible thing. They go to games to support the local team and have some fun. That won't change.
Have to say I'd disagree, and I think hockey fans should be insulted. It's not tough to see the difference between the NHL and AHL, for example. But Brennan does have one good idea in there:
Charge less for beer, too. That will make the new on-ice product more enjoyable. (Ottawa Sun)
Hockey fix
It's Day 71 of the lockout, so what better fix than to have a highlight reel from the best No. 71 out there, Evgeni Malkin?
KHL update
From earlier this weekend, the most recent KHL update in what was a busy Friday in the league.
Simulated scores
•  Games have been canceled, and your favorite players are overseas, but you can still see how your team would be doing. PredictionMachine.com uses its play-by-play technology to simulate each game from the original schedule and predict the outcomes. Just because the NHL isn't playing on the ice doesn't mean we can't play the games. So, here are the "results" from the games that were scheduled for Sunday night.
Sunday night's schedule
Winner
Winner record
Loser
Loser record
Hurricanes 2
9-13-4
Jets 1
6-12-4
Kings 7
14-6-4
Stars 1
4-18-3
Panthers 1
8-12-4
Lightning 0
5-14-0
Capitals 2
12-9-1
Blues 0
12-7-1
For more hockey news, rumors and analysis, follow @EyeOnHockey and @StubitsCBS on Twitter and like us on Facebook.
Vladislav Yeryomenko was the Teddy Bear Toss goal scorer for the Calgary Hitmen

The Golden Knights are finally getting their No. 1 goalie back after a 25-game absence

Washington has won four straight, and the Kings are also on a tear right behind the Lightn...
The NHL says it's only interested in expanding to Seattle, but here's a look at all the moving...

The NHL says it is only looking toward Seattle for the next expansion team

The 33-year-old defenseman hopes to help find a cure for serious head injuries in athletes