Mizzou's Frank Haith reaches deal in principle to coach at Tulsa
Missouri's Frank Haith will be the next head coach of Tulsa, a source told CBSSports.com on Thursday.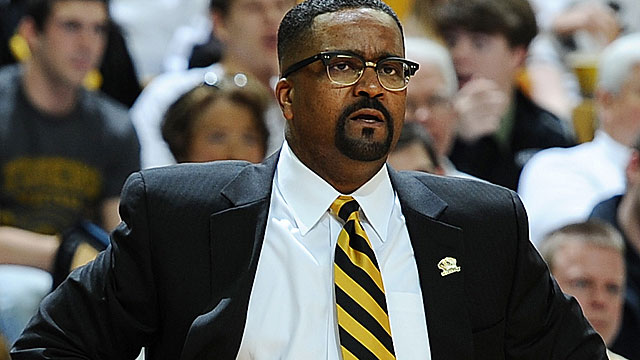 More: Early 2014-15 Top 25 (And One) | NBA Early Entries | Coaching Changes
Missouri's Frank Haith has reached an agreement in principle to replace Danny Manning as Tulsa's next head coach, a source told CBSSports.com on Thursday.
A formal announcement is expected soon.
CBSSports.com first reported Haith's involvement with Tulsa earlier Thursday.
"Frank is looking for a way out of Missouri," one source said. "This might be it."
Haith just finished his third season at Missouri by missing the NCAA Tournament with a team talented enough to make it, and Mizzou fans have undeniably turned on him because of underachieving on the court and problems off of the court -- most recently the arrest and dismissal of Louisville transfer Zach Price. Sources told CBSSports.com that Tulsa is willing to pay in excess of $1 million for Haith, and that he's seriously considering going because he knows one more bad season at Missouri could be his last.
Manning left Tulsa for Wake Forest earlier this month.
Coaches should know better, but players are the real victims in the corruption that rules college...

Shareef O'Neal, a 4-star recruit who signed with Arizona in November, has changed his mind

Despite not being on the sideline Saturday, Miller states he is "confident that I will be...
Bridges was mentioned in Friday's report, but has been cleared to be on the court

Miller may actually be owed $10 million if he is fired for cause and $5 million if he is fired...

The Bearcats cling to a one-game lead in the AAC heading into Saturday