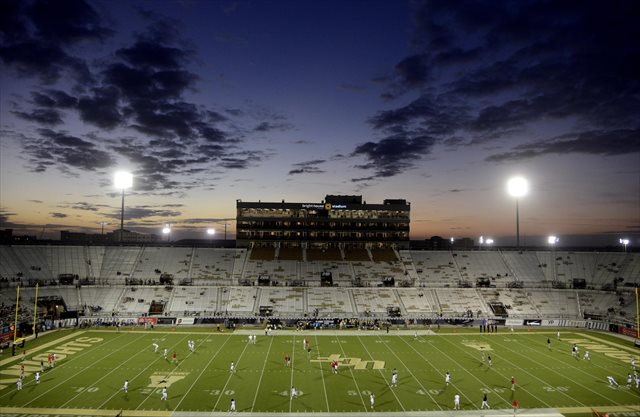 A bad night for USF athletic director Doug Woolard got even worse when he returned to his car after his Bulls' 23-20 loss at UCF.
Woolard told the Tampa Bay Times that the tires on his car had been slashed during the game, and that UCF had provided him a courtesy car for the drive back from Orlando to Tampa.
The UCF Police Department confirmed the vandalism and said it was investigating the incident. Woolard's car had been parked at the nearby Wayne Densch Sports Center on the UCF campus.
Per Tampa Bay Times reporter Jeff Odom, UCF athletic director Todd Stansbury acknowledged the vandalism in a statement Saturday:
I want to publicly apologize to Doug. I'm disappointed and embarrassed that this happened at our facility. We always encourage good sportsmanship and responsible behavior and this was neither.
Bulls defensive end Aaron Lynch also had something to say after the game:
Vandalized our AD's car.... Yall put something in our soap after tha game... UCF... Unbeleivable....

— Aaron Lynch (@LGhost_Killa19) November 30, 2013
Lynch has not elaborated on the "soap" comment. But even if there's nothing behind it (as seems likely?), the USF-UCF rivalry already had all the makings of one of the defining series of the nascent AAC. Nothing about either the down-to-the-wire game or these postgame reactions is going to change that.