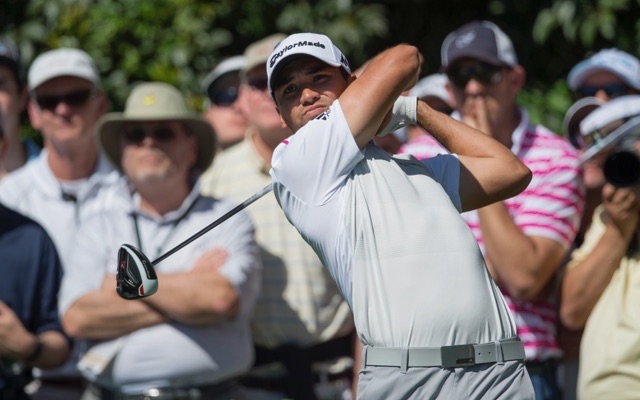 AUGUSTA, Ga. -- If it's not one thing with Jason Day, it's something else. Day struggled with a bad back at the Match Play Championship and suffered from flu-like symptoms which he said caused him to lose a startling amount of weight.
"I lost 11 pounds over the course of the Match Play," Day told Golf Channel. "But other than that, I feel fine and worked hard during the break."
Wait ... what?
Other than losing 11 pounds?! That's a lot of weight. Day insists that he's fine, but the flu-like symptoms delayed his arrival at Augusta at the end of last week by a day. Still, Day wanted to get in before practice rounds really started rolling on Monday and Tuesday.
"You can get some good practice in before things start ramping up," Day told Masters.com. "This tournament is very important to me, watching it as a young kid on TV, and the one I really want to win."
"It's so unique and so awesome to be at a golf tournament with all that history and tradition and all the great names that have played here," Day said. "It's very loose here now, but it's going to get busier."
Yes, it is. In fact, it already has. But Day has proven he has the stuff to handle it all. He has finished in the top five in two of the past five years and comes in this year as the favorite.