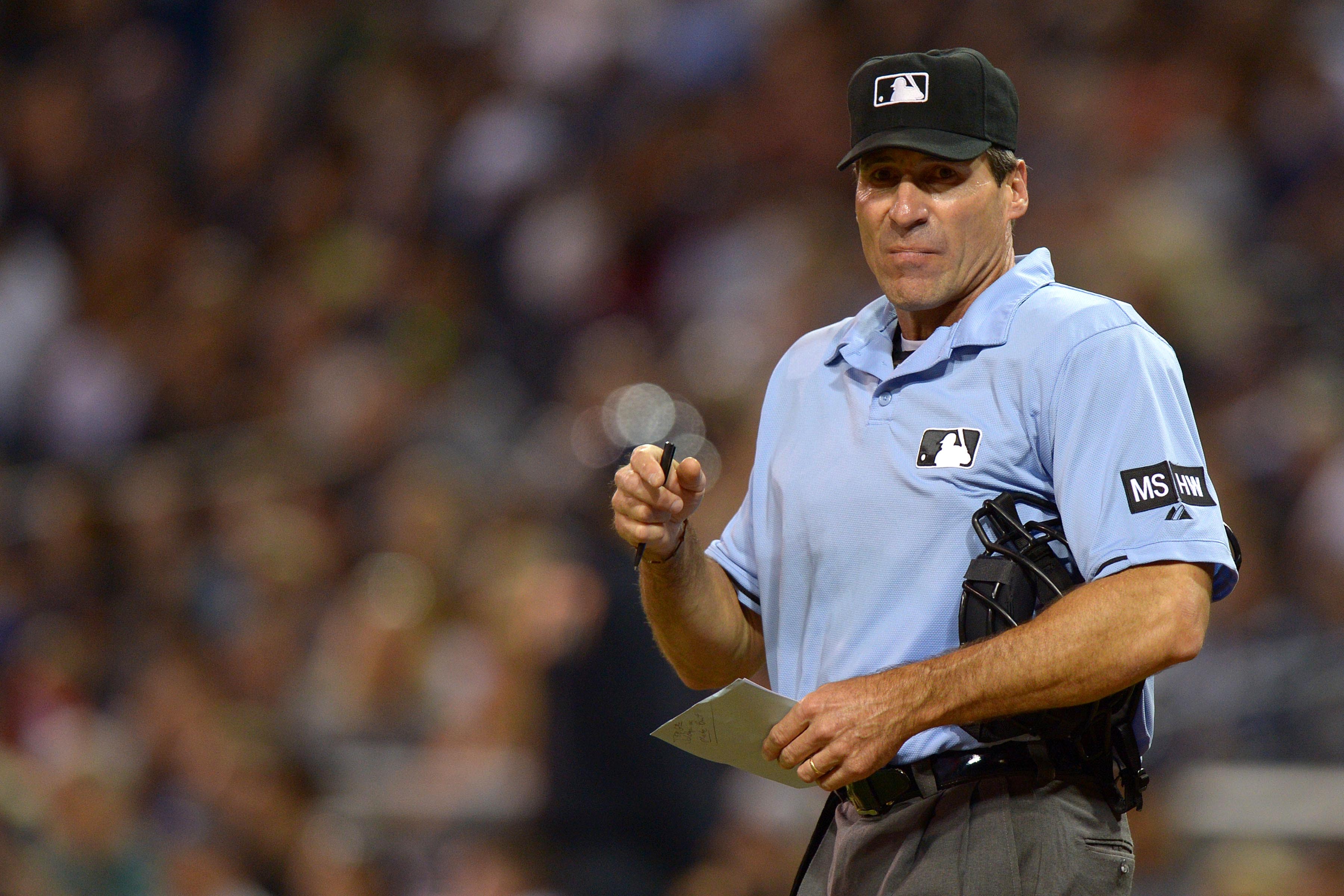 More MLB: Scoreboard | Standings | Probable Pitchers | Sortable Stats | Odds
Umpire Angel Hernandez is no stranger to bad calls and controversy, and his latest episode involved a blatantly incorrect call that robbed the Athletics of a game-tying homer in the ninth inning of Wednesday's game against the Indians. They reviewed the homer and still got it wrong. Then, after the game that the A's ended up losing, Hernandez spoke to reporters and requested the interview not be tape-recorded. Pretty ridiculous.
Thanks to Mike Harrington of the Buffalo News, we know Hernandez was botching calls and begging for attention during his minor-league days 20 years ago. Here's a snippet of an article from Bob DiCesare of the Buffalo News, dated July 22, 1991:
Hernandez is reputed around the league to be an umpire who yearns for the spotlight. He attracted notice in Saturday's series opener by calling a phantom balk on 13-year big-league veteran Rick Sutcliffe. Hernandez attracted more attention Sunday with a call at home plate that replays proved blatantly incorrect.

The Bisons were trailing, 2-1, with one out in the ninth inning. They had Keith Miller on first and Joe Redfield on second when Tom Prince stepped up as a pinch hitter. Prince hit a slow grounder to second baseman Craig Smajstrla, who wanted to tag Miller and throw to first for the game-ending double play. But Miller avoided the tag, forcing Smajstrla to throw Prince out at first.

Miller was entrapped in a rundown, and that prompted Redfield to break for the plate. Shortstop Brian Guinn dismissed Miller and threw home to catcher Erik Pappas. Redfield slid but was tagged on the shoulder clearly a foot shy of the plate. Hernandez ruled otherwise, permitting the tying run.
DiCesare goes on to explain that Pappas went off on a tirade, making an obscene gesture at Hernandez and yelling at him from the dugout. Eventually, Pappas, the pitcher and his manager were all ejected. Typical Hernandez, really.
Athletics manager Bob Melvin made a point of bringing the lineup card to the plate before Thursday afternoon's game, presumably to get some last words in with Hernandez following the blown call. The call won't be reversed, though, and this mistake is especially egregious because the play was reviewed. It was pretty awful.