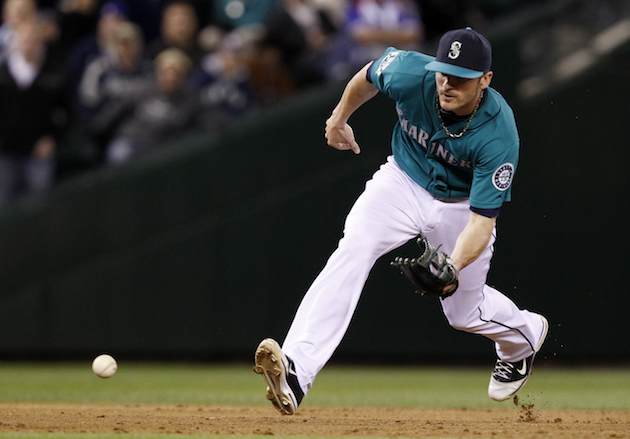 For the last couple of weeks (or years), we've heard the cries for instant replay in baseball. Heck, I've been among the loudest for it. But as much as I still believe in expanded replay, Friday night we saw that even with our HD cameras and pixel-by-pixel replays isn't a panacea.
With no outs in the ninth inning of the
Mariners
' no-hitter against the
Dodgers
, one of the game's fastest players,
Dee Gordon
, hit a soft grounder to short at one of the game's best defensive players,
Brendan Ryan
. Ryan charged the ball and threw to first, where first-base umpire Ted Barrett called him out for the first out of the inning.
Here's the play:
At first I thought he was obviously out. Then I thought he was safe. And then I didn't know. Since then, I've watched it dozens of times, and I don't know whether he was safe or out. Gordon sure seemed he was safe, and I'm guessing Ryan probably believed he got him, as did Barrett.
If we had replay --
even the type I suggested last week
-- I have a feeling this would be one of those anticlimactic calls where there was no "indisputable video evidence" to overturn a call, so the call on the field would stand. Here, that was safe. I can't say for sure that's right, but I also can't say for sure that it's wrong.
Sure, there are folks on Twitter who say it's obvious that he was out. And there are folks on Twitter who say it's obvious he was safe. Unfortunately, unlike anonymous commenters, I don't know everything in the world. And among those things I don't know is definitively whether Gordon was safe or out. But what I do know is that
Carlos Beltran had a hit last week
.
For more baseball news, rumors and analysis, follow @EyeOnBaseball on Twitter, subscribe to the RSS feed and "like" us on Facebook.