Jeff Samardzija on protective hats for pitchers: 'They look stupid'
Cubs ace Jeff Samardzija won't be wearing any protective headgear this season, at least partly because fashion-based concerns.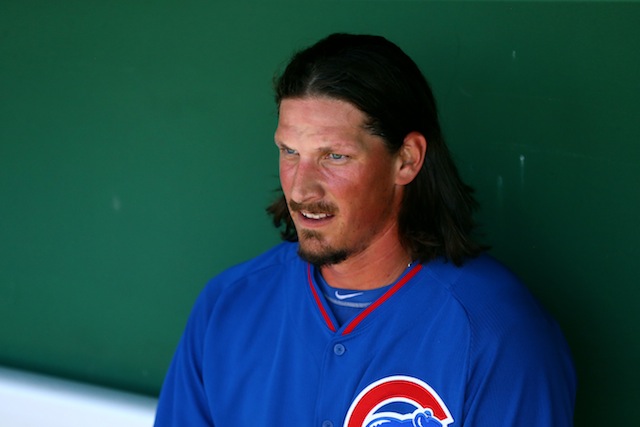 HEYMAN: After Chapman, pitchers thinking safety
In the wake of the terrifying injury to Reds closer Aroldis Chapman, MLB.com's Carrie Muskat asked Cubs right-hander Jeff Samardzija whether he'd opt to wear a protective hat on the mound this season. Here is Mr. Samardzija's terse and fashion-first response:
"No," he said. "They look stupid."
I have little trouble imagining 9-year-old Jeff Samardzija's having a similar conversation regarding bike helmets. Samardzija goes on to note that he's aware of risks involved and is making the decision to forego headgear on an informed basis. 
His larger point, though, is true and keenly felt by all of us: No one likes things that look stupid and dumb and lame-wad and stupid.
Maxwell joins a growing movement across sports

The Yankees punched their ticket to the playoffs with a win over the Blue Jays on Saturday

Sabathia's stance seems to be an increasingly popular one among athletes
Plus the A's and Brewers have hope, Giancarlo goes deep again, and much more

Matt Chapman and Matt Olson give the A's hope

Despite an awful month, the Dodgers are again NL West champions