Leaderboarding: Best pitchers by decade, with a slight twist
In honor of Jack Morris' final year on the Hall of Fame ballot, here is a look at the best pitchers in baseball during each decade, but with a slight twist.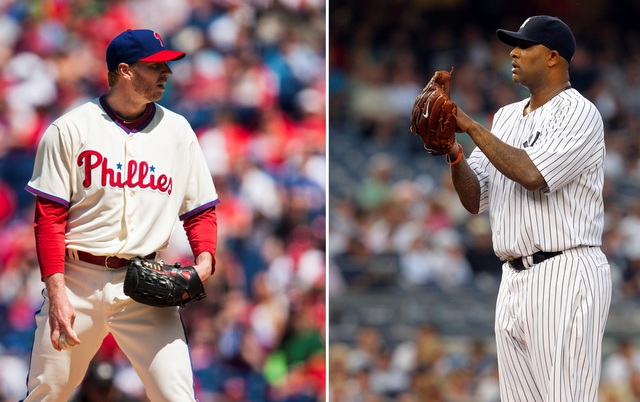 MORE: FA tracker: position players | FA tracker: pitchers
Long-time big league right-hander Jack Morris is on the BBWAA Hall of Fame ballot for the 15th and final time this year. He has certainly been one of the more polarizing Hall of Fame candidates during my lifetime, with staunch defenders and equally committed detractors. I, for one, will not miss the annual ruckus.
One of the most popular points made in defense of Morris' Hall of Fame candidacy is that he was the winningest pitcher of the 1980s, which is very true. His 162 wins from 1980-89 were 22 more than second place Dave Stieb and that's awesome. Tip of the cap to Morris. Being the best at anything during a ten-season span is worthy of praise.
Now, here's the thing: who cares about the 1980s? Saying anyone is the best anything of the 1980s is slaving to round numbers -- ultimately, it's an arbitrary 10-year span bookended by convenient starting and ending points. Ten years is 10 years, whether that period starts with 1980 or 1981 or 1987 really doesn't matter.
So, in our latest edition of leaderboarding, we're going to look at the best pitchers in baseball (both in terms of wins and WAR) during various 10-year samples. The twist is that we're going to start in the middle of the calendar decade, so instead of 1980-1989, we'll go from 1985-94. Why should the guys who had the more fortunate timing get all the props? Away we go:
2005-2013
Most Wins: CC Sabathia (151)
Highest WAR: Roy Halladay (44.5)
Most Innings: Sabathia (1,999 1/3)
1995-2004
Most Wins: Greg Maddux (174)
Highest WAR: Randy Johnson (71.9)
Most Innings: Maddux (2,270 1/3)
1985-1994
Most Wins: Roger Clemens (163)
Highest WAR: Clemens (69.7)
Most Innings: Clemens (2,260)
1975-1984
Most Wins: Steve Carlton (180)
Highest WAR: Phil Niekro (55.3)
Most Innings: Niekro (2,619)
1965-1974
Most Wins: Gaylord Perry (182)
Highest WAR: Bob Gibson (62.7)
Most Innings: Perry (2,978)
1955-1964
Most Wins: Warren Spahn (190)
Highest WAR: Don Drysdale (46.5)
Most Innings: Spahn (2,613)
1945-1954
Most Wins: Spahn (166)
Highest WAR: Spahn (54.6)
Most Innings: Spahn (2,417 1/3)
1935-1944
Most Wins: Bucky Walters (170)
Highest WAR: Lefty Grove (45.1)
Most Innings: Bobo Newsom (2,665 2/3)
1925-1934
Most Wins: Grove (203)
Highest WAR: Grove (64.9)
Most Innings: Grove (2,510 1/3)
1915-1924
Most Wins: Pete Alexander (204)
Highest WAR: Walter Johnson (72.6)
Most Innings: Johnson (2,875)
1905-1914
Most Wins: Christy Mathewson (264)
Highest WAR: Johnson (71.5)
Most Innings: Mathewson (3,139 2/3)
1895-1904
Most Wins: Cy Young (273)
Highest WAR: Cy Young (91.8)
Most Innings: Cy Young (3,665 2/3)