Rays, Jose Molina agree to two-year contract
The Rays are bringing veteran backstop Jose Molina back with a two-year contract believed to be worth $4.5 million.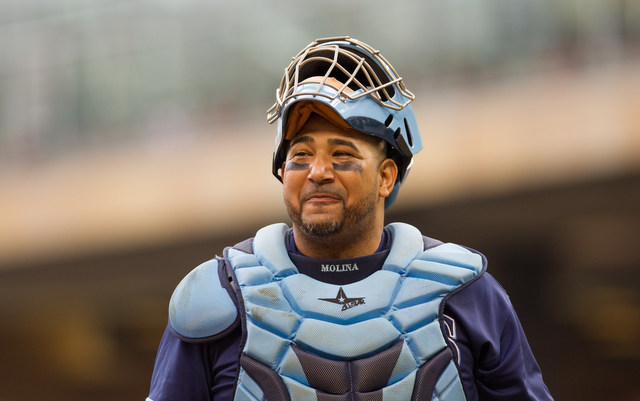 The Rays and free agent catcher Jose Molina have agreed to a two-year contract, reports Jon Heyman of CBSSports.com. The deal is believed to be worth $4.5 million total. The two sides were said to be talking about a two-year pact earlier last week.
Molina, 38, has hit .228/.288/.328 (73 OPS+) with 10 home runs in 201 games with Tampa Bay over the last two seasons. They run him out there regularly not because of his bat, but because of his defense and specifically his pitch-framing ability. Molina is one of the game's very best at turning borderline pitches into strikes.
With Molina and Jose Lobaton again slated to share time behind the plate, the Rays still have to find solutions for first base and DH. They have four outfielders (David DeJesus, Matt Joyce, Desmond Jennings, Wil Myers) for three spots and could use one either as trade bait or at DH. Joyce is believed to be most available.