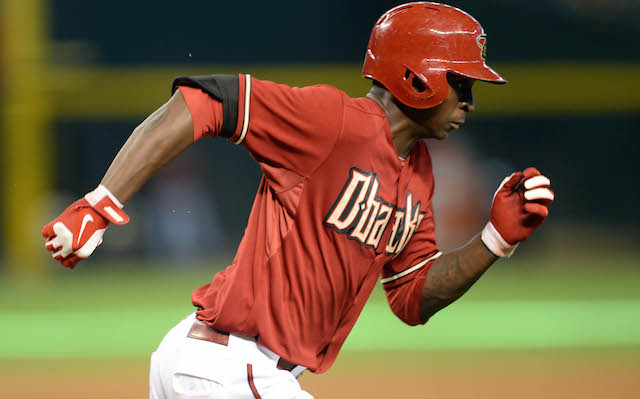 Shortstop Didi Gregorius, whom the Yankees recently acquired via trade with the Diamondbacks, has a Twitter account. Here is a sampling:
I Want to thank the diamondbacks for the opportunity they gave me to be part of the team ... New chapter with the Yankees

— Sir Didi Gregorius (@DidiG18) December 6, 2014
Nice sentiment indeed, but mostly please note that Mr. Gregorius refers to himself as "Sir Didi Gregorius." This, as it turns out, is not without reason. Here's Mike Vorkunov of NJ.com ... 
He was part of the Netherlands team that won the 2011 IBAF Baseball World Cup. In return for winning the title, Gregorius says, the players on the team were each knighted in Curaçao instead of given money as a reward.

So now, Gregorius goes by "Sir Didi Gregorius" on Twitter. Because, why not? He is one.

"Some people actually go, they call me Sir Didi and everything," he said. "But I don't really mind if you call me Didi. It doesn't really matter."
He's a knight! He is necessarily valorous and possibly quixotic! Perhaps one day he'll join forces with Elton John and kill a dragon!
The understandable narrative has been that Sir Didi can't possibly fill the void left by erstwhile Yankee shortstop Derek Jeter. Suddenly, this is no longer true. That's because Didi Gregorius is a damn knight, and Derek Jeter is not.