Adam Silver is open to big changes for the NBA
Adam Silver is open-minded about major changes to the league. Doesn't mean they'll happen, though.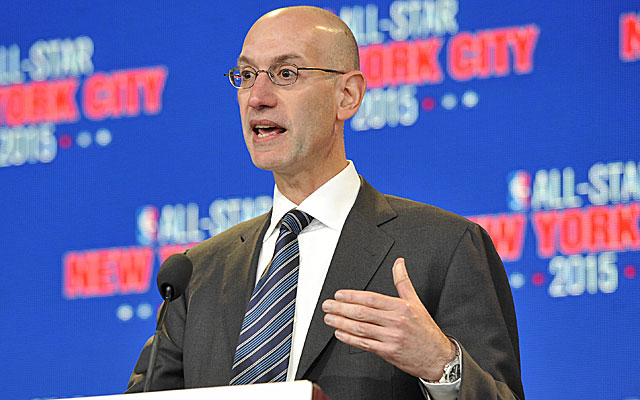 When Adam Silver took over as NBA commissioner a few weeks ago, his reputation consisted of a being a passionate fan of basketball, a savvy businessman, highly intelligent and an innovator. 
And that last quality could mean the league sees some major changes eventually. 
Speaking at the Sloan Sports Analytics Conference, Silver addressed his openness to significant changes, including switching up the NBA playoff format and the draft. 
"By having a seven-game series, you reduce the randomness of the outcome," Silver said, via ESPN.com. "I think what's so exciting about college basketball -- and I'm a huge college basketball fan -- is the single-elimination tournament, the NCAA tournament. There, statistically, you're gonna have a lot more upsets. So, I think for us, well, I have mixed views.
"In case of certain teams where star players were injured for a portion of the season or the team didn't jell until later in the season, that team can become competitive. Right? I like that idea."
Silver admitted to being "fascinated" by the idea of a play-in tournament to the playoffs. 
Silver also discussed the much-reported "wheel" concept, saying "I thought, 'Wow, that solves our problems."
There was a lot of blowback to that idea, one significant issue being that college players could plan and dictate where they might be drafted. 
"We should be looking out for [college players]," Silver said. "I accept that."
Silver said if he could change one thing in the league on his own, he would raise the minimum draft age to 20. 
"Maybe the 20-year-old is a shorthand," Silver said. "I would just say a better integration of AAU, youth, high school, college basketball and NBA basketball. This is the sport of the 21st century. We have enormous opportunity."
Silver also talked about installing human growth hormone testing, as well as tougher drug policies. He also discussed lengthening the All-Star break to a week, and talked taking measures to help players get more sleep, including reducing travel and back-to-backs. 
"I'm fascinated with it," Silver said. "I'm generally sleep-deprived."
Wade, as he's done so many times in his career, threw it up to LeBron for the thunderous f...

The Warriors coach added there should be no shame in being picked last since everyone's an...

We've got all the scores, highlights and news from all of Saturday's games
The two teams have reportedly not had any substantial discussions to this point

Oladipo may be getting most of the shine, but this second-year big man has been phenomenal...

SportsLine's Mike McClure, a DFS pro with more than $1M in winnings, gives optimal lineup...