Dante Exum: Team asked, 'Besides marijuana, which drugs do you use?'
Teams ask potential draftees all sorts of questions, and Dante Exum handled his weird one perfectly.
• 1 min read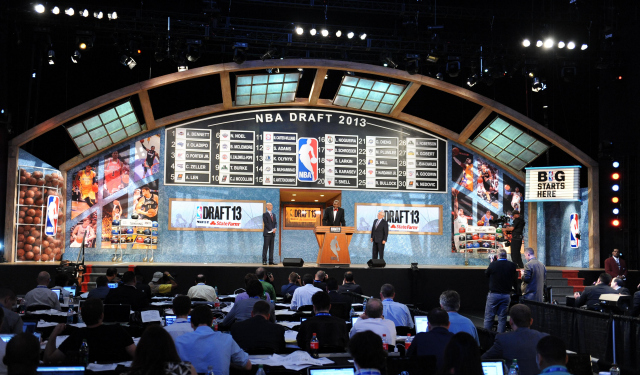 More Offseason Analysis: Coaching changes, news | Free Agency | Draft
The NBA Draft Combine in Chicago is more than just where the prospects get measured and compete in drills. It's where team executives have the chance to sit down with potential draftees and interview them. Sometimes, their questions are meant to catch players off guard, a subject explored by the Boston Globe's Baxter Holmes in a fun feature on Friday.
Dante Exum, the Australian combo guard who might be selected higher than anyone else in attendance at the combine, did not fall for the trick one team tried to play.
"I will say, it's funny — today one of the teams asked me, 'Besides marijuana, which drugs do you use?'" Exum said, via the Boston Globe. "And I'm like, 'Umm, none, I don't use drugs.' That was the weirdest one."
The interview process might actually be more important for Exum than any other player in the lottery. There is scant footage of him going up against similarly talented players, and it is unknown how many individual workouts his agent will schedule. Executives know he is talented, but this is the first time a lot of them are seeing him in person. It's a good thing he seems to know how to handle himself.
SportsLine simulated Wednesday's Nuggets-Clippers game 10,000 times

Galin Dragiev has his finger on the pulse of the Lakers and just locked in a play for Wedn...

No more McNuggets allowed in the Barnes household
Leonard has played in only nine games this season for San Antonio

Pierce is set to have his jersey retired on Feb. 11, but there's been a lot of controversy...

Thunder will try to beat Lakers for 11th straight time at home