NBA Trade Deadline: Dragic, Rubio, Okafor among five guys to be wary of adding
Talented players, but you had better have the right situation to put them in
With the NBA trade deadline now roughly a month away, there's going to be a serious uptick in conversation about potential trades. In-season trade movement has reduced dramatically since the 2011 CBA which changed the length of contracts, but there are always opportunities for adding a significant player.
But sometimes those opportunities are fraught with concern. Teams that are looking to make a deal inherently recognize a need for some kind of change, be it major or minor, but the players available in such deals are often available for a reason, and sometimes those deals make things worse, not better.
With that in mind, here are five players that teams should be wary of when looking at trade candidates: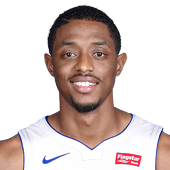 Knight has a really tempting surface listing. He's an athletic point guard, only 25, who can shoot and get to the rim. The Brandon Knight in Milwaukee was an impact player that made plays and looked to be coming into his own. He has absolutely fallen apart in Phoenix, which means that outside of one year in Milwaukee, his career has been pretty much disappointing. He's shooting less than 40 percent from the field and Knight currently holds the second-worst total plus-minus in the entire league. The Suns have been outscored by 284 points in Knight's 853 minutes.
So while Knight has the skill set to be a change-of-pace guard off the bench, he comes with a hefty price tag, making more than $13 million per year through 2020. He's shooting 36 percent from 3-point range, but he's also averaging a career-low in assists. Knight has red flags all over.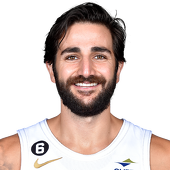 Rubio is a good player. He's not nearly the siren alarm that Knight is. He's a great passer, and can be a great defender. For some teams, getting Rubio would be a great idea. But the offense is a concern.
In individual offense (non-assist possessions), Rubio is in the 18th percentile according to Synergy Sports. His mid-range jumper is much better than you'd think; he shoots 49 percent from 17 to 23 feet, which is 86th percentile. But he shoots 42 percent around the basket, and 24 percent from 3-point range. That means teams will go under screens in pick-and-roll situations every time, and that helps in staying home on shooters. So while Rubio is a great playmaker, the limitation his scoring woes provide are not insignificant. This isn't a "stay away" for Rubio, but you need to have the weapons around him to make having him on the floor work.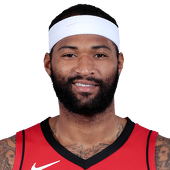 Is Cousins worth it? Absolutely. He's the most talented big man in the NBA right now. He's capable of taking over and dominating every facet of the game. He has untapped defensive potential and does genuinely care about winning. If you have the culture, and the Kings decided to make him available instead of handcuffing themselves to him with a $200 million set of cuffs next year, you can make the deal. But you have to know how to set the boundaries, and more importantly, how to communicate with him to get him to embrace those boundaries. Cousins has had success with coaches that challenged but also empathized with him.
Cousins' personality is fierce, his tantrums legendary, his talent undeniable. He's worth it, but you cannot go into it unless your culture is actually as strong as you want to hope it is.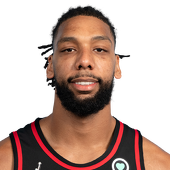 Okafor is on a rookie contract, and league executives continue to say that they think he can be a good NBA player. He's so gifted offensively, and his size alone is a benefit. But Okafor is being pushed to the edges of the Sixers' rotation, and it's not like they're flush with talent, even with as good as Joel Embiid is. His defense is just too rough and in the modern NBA, not being able to stretch the floor is a liability. Greg Monroe of the Bucks is mobile, that's helped make him impactful this season.
Any team that trades for Okafor is getting a big talent with top-five-pick value, but you had better have an established role and scheme to manage his impact. The Sixers are minus-195 in 683 minutes with him on the floor.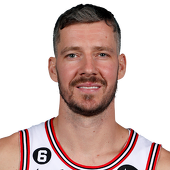 Dragic doesn't have the shooting limitations of Rubio. He doesn't come with attitude problems like Cousins. He's healthy. And he's talented. So what's the problem?
Dragic is on contract through 2020; if he turns down his early termination option in 2019, he's on the books for $54 million. Another issue is that to be effective, he needs the ball in his hands, and that's an issue for a team that would need him. A contender can't have the ball in Dragic's hands because they'll have better players on the floor. Even a team like New York, if they could add him, would have issues because while the offense would be better with Dragic running it, Carmelo Anthony would still want his touches.
Dragic is too good to not have the ball, but not good enough to demand it on good teams. If you're a sub-.500 team with an offensive need, it makes sense, but the fit has to be just right or you wind up with Miami's Dragic, a good player that's not effective.
Noel, now being represented by Rich Paul of Klutch Sports, reportedly feels he's worth a max...

Steve Kerr opens up about his back issues and more

OJ Mayo, banned from the NBA for positive drug test, is considering playing overseas
The King? 'LeBron, it turns out, is Aquaman,' or so the account via Dwyane Wade's wife goe...

From Penny to Thunder Dan to Pistol Pete to Agent Zero, guys who would be better in 2017

Griffin said recently he thinks it's more likely that LeBron James goes to New York than L...