Report: Bulls finalizing deal with veteran point guard Aaron Brooks
The Chicago Bulls reportedly adding the diminutive point guard and former Rocket, King, and Nugget.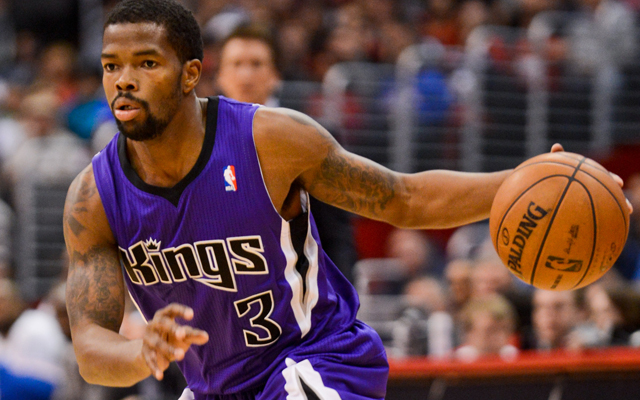 More Offseason Analysis: Updating Free Agency news | Free Agent tracker
Update: The signing is close to being finalized, according to ESPN's Marc Stein.
---
CSN Chicago reports that Bulls have interest in veteran point guard Aaron Brooks. Chicago could use some point guard depth after the departure of D.J. Augustin in free agency, and typically smaller scoring point guards have found success in Tom Thibodeau's system.
Brooks signed with the Rockets last offseason before being traded for Jordan Hamilton. He averaged 9.0 points and 3.2 assists last season in 20 minutes per game betweent the two clubs. The Bulls do currently have Derrick Rose backed up by returning veteran Kirk Hinrich. 
Brooks, 29, struggles on the defensive end and isn't much of a creator but can have breakout games and gets to the rim exceptionally easily. He's a good fit for a Chicago team that even with the addition of Pau Gasol will struggle to score. 
Cuban said on Dr. J's podcast that losing is Dallas' 'best option'

The Mavericks owner took sole responsibility for keeping the writer on staff: 'It was a horrible...

The investigation detailed a corrosive workplace environment
Also, when -- or rather, will -- the Warriors flip the switch?

The versatile forward has one glaring weakness, but Toronto can see it turning into a stre...

The investigation detailed a hostile workplace environment