2013 All-Prisco Team: Who makes the cut? Here's a look at the criteria
Age matters in the NFL. So does the ability to move the ball down the field quickly. Pete Prisco lays down his qualifications for making the cut for his All-Prisco team.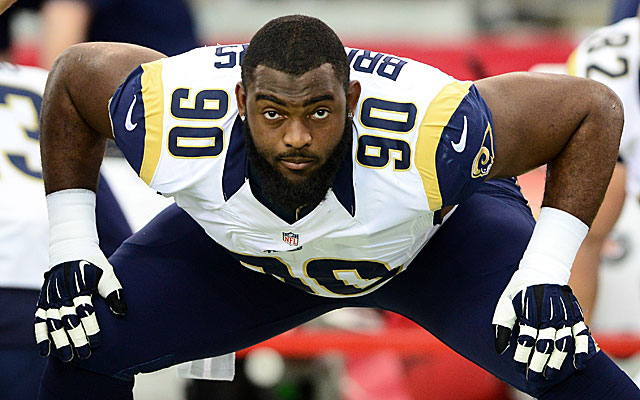 2013 All-Prisco Team: Skill positions | D-line | O-line | Secondary | Linebackers
When I recently told St. Louis Rams defensive tackle Michael Brockers he was on my preseason All-Prisco team, his face lit up.
"Thanks, man," he said. "Appreciate it. Nice to hear."
That's the reaction I received when I told many of the players they were on my first All-Prisco team. The reason they seemed to appreciate the notice is because almost all of them are young players striving for the big acclaim.
When I set out to put together an All-Prisco team, I did it with a handful of parameters.
1. The quarterback could be any age and have any salary. That position now makes up 70 percent of the game.
2. The rest of the team would all have to be 26 years old or younger. Age matters in the NFL. Old and slow and you must go.
3. The defense would be a 4-3 front. I am a traditionalist who believes in that style. So some 3-4 ends might be 4-3 tackles in this defense.
4. The offense would not have a fullback, but instead have three receivers. Fullbacks are for your daddy's NFL. What do they call throwing or handing off to a fullback? Donating a down.
5. I included a nickel corner -- yes, 12 defenders -- because that position is on the field more than 60 percent of the time. The nickel corner is a starter. So I have 12 defenders. Kill me.
6. My back is an "air" back. That means he can go 70 yards in a hurry and catch 60 passes.
7. There are no specialists. They are not a third of the game. Punt it out of bounds.
8. The team is broken down into five columns: Skill offensive players, offensive line, defensive line, linebackers and secondary. One player from each group will be highlighted and broken down on tape. There will be short explanations on the others in each group.
So enjoy the first All-Prisco team. And remember these names when it comes Pro Bowl time in 2013.
After an injury to Trevor Siemian, Brock Osweiler entered the game and helped the Broncos to...

The 32-year-old running back is done for the year

Brandon Williams was involved in a scary situation in the first half against Denver
The Broncos are turning back to Osweiler after an injury to Siemian

The Cowboys legend admits he's not on 'great' terms with the Cowboys suspended running bac...

Here's the latest information on injured Steelers linebacker Ryan Shazier