Chiefs fan sells wedding ring for Broncos, Chargers tickets
Looks like the woman who wanted to trade her wedding ring for tickets to the Dec. 1 Chiefs-Broncos game found a trade partner.
• 1 min read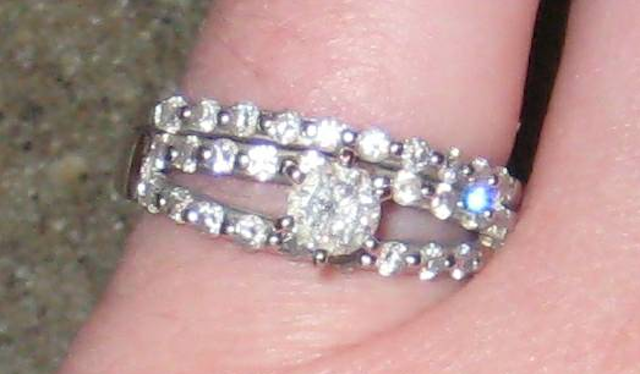 She sold the ring, you guys! And now she's going to go see her Chiefs play the Broncos in exchange for an unwanted piece of jewelry.
As we told you earlier on Thursday, a Kansas City Chiefs fan posted a Craigslist ad, offering her wedding ring (from her first marriage), valued at $3,100, for two tickets to the Dec. 1 game between the two teams as a 40th birthday present to her current husband.
And now she has made the trade.
"It's official! I have tickets to the game!!!," the woman selling the rings e-mailed the Kansas City Star on Thursday. "We met at a jewelry store so they could verify the ring was real and matched the appraisal I had provided him.
"The official trade was the ring for 4 tickets to the 12/1 Broncos game and 2 tickets to the 11/24 Chargers game."
So, an even better deal than she was originally asking? That ring must have looked mighty nice to the person who wanted it. And now more evidence of the woman's first marriage is out of sight and (probably) out of mind.
Wondering where the seats are? Section 123. 
Follow Josh Katzowitz on Google+
There is suddenly a wide open NFC playoff race and the MVP battle could get interesting to...

Pittsburgh is headed to its fourth consecutive postseason appearance

The NFC is going to be a blast to watch down the stretch
Here are the Week 14 grades for every team that played Sunday

Someone apparently threw a drink at Jefferson as he left the field and he was not happy about...

All of the best highlights from Week 14 are right here