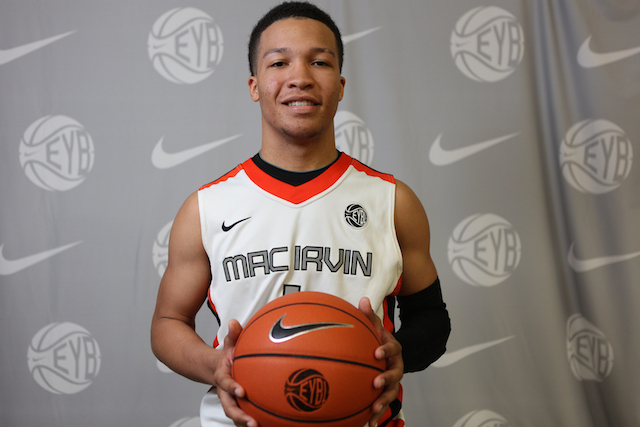 Memphis hired the father of four elite recruits earlier this month, and I reported last week that Ole Miss is willing to hire the guardian of five-star prospect Skal Labissiere to gain a commitment from him. So there's a bit of a pattern developing in college basketball. And the next school to pull the so-called trigger on a similar deal was supposed to be Temple, which was set to hire the father of Jalen Brunson, whom 247 Sports ranks among the nation's 20 best overall prospects in the Class of 2015.
Former Chicago Bull Rick Brunson has been indicted on charges of attempted criminal sexual assault, criminal sexual abuse, aggravated battery and domestic battery stemming from his arrest last month following an encounter with a massage therapist at a Vernon Hills fitness center.
That's the opening sentence from a story posted Thursday at ChicagoTribune.com.
And that's just about going to do it for this package deal, huh?
Despite Fran Dunphy's reputation in the industry as a straight-shooter and terrific tactician, there's just no way a coach can hire an assistant facing charges of attempted criminal sexual assault, criminal sexual abuse, aggravated battery and domestic battery -- especially when the circumstances surrounded the alleged incident are so bizarre.
Have you heard about the circumstances surrounding the incident?
Again, here's the Chicago Tribune ...
Authorities say Brunson used the name of retired NBA star Patrick Ewing to book an appointment in April with the massage therapist who had previously notified Brunson that she would no longer provide him with massages. Brunson, 42, was arrested in June in connection with the encounter and initially charged with attempted sexual assault and aggravated battery.
In other words, Brunson was a regular customer of some massage therapist who, for whatever reason, decided she didn't want to practice massage therapy on Brunson anymore. She told him that. She said she would no longer accept his appointments. So, naturally, Brunson made an appointment under the name "Patrick Ewing" because, let's be honest, what massage therapist wouldn't take an appointment from a basketball icon?
Now fast-forward to April 2.
The massage therapist took the appointment and was prepared to see a 7-foot shot blocker walk in ... or, at least, anybody but Brunson. But when she entered the room, according to the police report, it was Brunson who was standing there, already undressed. And has a package deal in college basketball ever gone this far off the rails?
I mean, what in the world?
In the spirt of fairness, it's important to note that Brunson pled not guilty to all charges on Thursday. His defense attorney, Dennis Berkson, told the Chicago Tribune that he will "vigorously defend" his client, and Berkson predicted that Brunson will ultimately be cleared of all charges. So consider that noted. But none of that matters as it pertains to Temple and the package deal Dunphy was prepared to assemble. Simply put, Division I programs these days are hesitant to even take a commitment from a prospect facing sexual assault charges, so there's no way a Division I program can hire an assistant coach facing sexual assault charges regardless of how talented his son may be.
Bottom line, I have no idea where Jalen Brunson will end up.
Could be Illinois, Purdue, Michigan State, Michigan, UConn, Kansas, Villanova or even Temple, I suppose. Those are the eight under consideration. But the advantage the Owls once had was reduced to nothing Thursday when Brunson's father -- the former Temple star and, at one point, presumed next Temple assistant -- was charged with a variety of crimes stemming from an incident in which he allegedly pretended to be Pat Ewing so that he could be massaged by a woman who no longer wanted to massage him, and this has to be the weirdest explanation ever for why a package deal fell apart, doesn't it?