2017 Fantasy Baseball Draft Prep: Chasing career years from Rick Porcello, Kyle Hendricks and other 2017 bust candidates
Heath Cummings highlights 12 players who are either due for regression or heading over the hill in his 2017 busts.
• 11 min read
Fantasy Baseball is great in a lot of ways.
It's a fantastic way to keep up with the game, exercise your mind and maintain friendships.
But let's get real for a minute.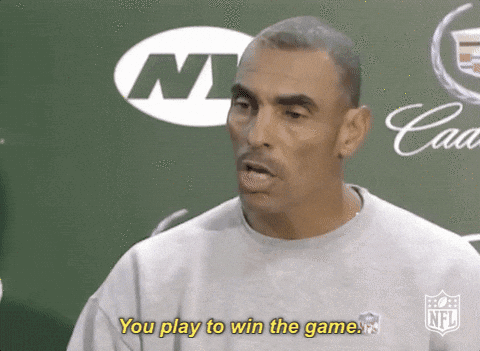 You know what a great first step to winning is?
Not sucking.
That brings us to my first crack at a 2017 bust list. As we move closer to the season, this list evolves to be more about players who won't live up to their ADP. I'll try to focus more on players being drafted earlier in drafts who can kill your team. After all, it's hard to bust too hard if you're a 15th-round pick.
For now, I'll focus on guys who are either going to fall short of their established baseline or their crazy 2016. There will be some crossover with this list and my Regression Alert series coming later this month. Hopefully there won't be a lot of crossover with this and my Busts 2.0 column because you guys will heed my warnings and these players won't be drafted too high, but I'm skeptical.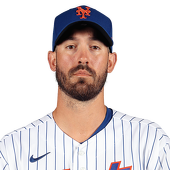 Rick Porcello
SP / Boston Red Sox (2016 Stats)
IP:
223
W:
22
ERA:
3.15
WHIP:
1.01
Rick Porcello won a Cy Young, so maybe it's too obvious to say he can't match 2016. Regression with Porcello is the expectation and should be built into his ADP. But how much?
I would have a hard time projecting him for more than 15 wins. He could win more, but 15 seems like a nice over/under. He's got a 4.20 career ERA, but if that seems too much regression we could just aim for his career FIP of 3.94 or his 2016 xFIP of 3.89. If that's the case, he's probably not getting to 223 innings. How about we aim for his career high before last season, which was 204?
I'll even give you his mediocre 7.6 K/9 despite the fact that it's a well above his career average. That probably seems pessimistic, but that's a solid expectation. Porcello could be better or worse, but it's a good starting point. It would also almost assuredly make him a bad value wherever he's drafted, but maybe not a bust.
The bust out of Porcello mostly involves a lot of things out of his control. His strand rate was four points higher than his career average last year. His BABIP allowed was 38 points lower. His HR/FB rate was two points lower. If he goes back to the pitcher he was and those numbers normalize to his career norms? You'll be dropping him in July.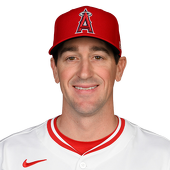 Kyle Hendricks
SP / Chi. Cubs Cubs (2016 stats)
IP:
190
W:
16
ERA:
2.13
WHIP:
0.98
There is a part of me that wishes Kyle Hendricks had won the Cy Young. I'd love to be the first Fantasy writer to call both defending Cy Young winners busts the following year. I'll have to settle for the wrath of Red Sox and Cubs fans instead.
There are a lot of similarities between Hendricks and Porcello in that their peripheral numbers look similar but they also got very lucky.
Hendricks is a slightly better strikeout pitcher than Porcello, but he only threw 190 innings last year and that was a career high. Part of the reason he was able to do that was his ability to get out of jams went from subpar (69.9 percent in 2015) to elite (81.5 percent in 2016). Some of that is controllable by pitchers, and some of that is sequencing or batted ball luck.
Hendricks also had extremely good batted ball luck, allowing a .250 BABIP against. Hendricks' strand rate and BABIP against could both normalize and he wouldn't be a complete bust because he has been outstanding at limited hard contact, holding opponents to around a 25 percent hard contact rate each of the past two seasons.
What was more impressive was that he induced 25 percent into soft contact in 2016, the best mark in the league. But how predictive is that? Your 2015 leaders were Dallas Keuchel and Francisco Liriano.
If it's not predictive, Hendricks' 2016 success was built far more on things that were beyond his control than his own skill. I'd never want to bet on that repeating itself.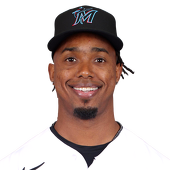 Jean Segura
SS / Seattle Mariners (2016 stats)
AVG:
.319
HR:
20
SB:
33
RUNS:
102
Jean Segura took advantage of a fresh start in Arizona with a regime that valued his style of play and had a career year. One year later, he has another fresh start. That's kind of weird, right?
The Diamondbacks make a trade for a 25-year-old shortstop, he has a career year, and they promptly trade him away for a pitcher with a career ERA over four. I guess they didn't buy it either.
So with Segura we get a player who was probably due for some regression anyway, but now goes to a worse hitting environment. And whether he'll see the green light in the running game as often is also in question. Much as with Rick Porcello, you don't have to expect Segura to regress to his career norms to be a bust. He could regress to the second best year of his career and come nowhere close to last year's production.
While the steals are a big question mark, the batting average is almost certain to regress. Segura has a career BABIP of .314 and put up a .353 last season. There is no reason to expect him to be a .300 hitter. The bigger question will be to what extent his newfound power sticks.
I can't imagine Segura will touch the .181 ISO he put up last year. The .156 number he put up on the road seems like a more reasonable starting point, with regression coming from there.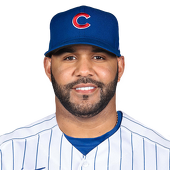 Jonathan Villar
SS / Milwaukee Brewers (2016 stats)
AVG:
.285
HR:
19
SB:
62
RUNS:
92
Jonathan Villar is a .250 hitter with a 25-percent K rate and limited power disguised as the best SS in Fantasy Baseball in 2016. Sure, it's possible he's a late bloomer and last year's power numbers stick. Maybe he still manages a .330 on-base rate and is able sneak out 45 stolen bases. That seems like a lofty ceiling to me.
Villar's HR/FB rate was nearly 20 percent last season. He ranked 22nd in HR/FB rate and 66th in hard contact rate. Part of that is park, but most of it is luck. Villar may very well be such an obvious regression candidate that his ADP precludes him from being a bust but early rankings I see from others lead me to believe that's not the case.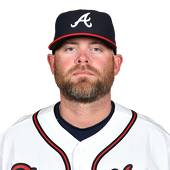 Brian McCann
C / Houston Astros (2016 stats - 130 games)
HR:
20
RBI:
58
OPS:
.748
K%:
20.1
So we've clearly progressed from the regression candidates to the old dude portion of the busts.
Brian McCann was pretty close to a bust last season but he was propped up by that short porch at Yankee Stadium. On the road McCann posted an OPS of .729 after posting a .663 in 2015. Home runs are about the last thing McCann has going for him because his strikeout rate has ballooned the past few years and his average looks like it will permanently hover around .240.
McCann will still be in a good hitter's park, it just isn't built quite as perfectly for him. Maybe the bigger problem is the glut of offensive weapons in Houston. It's not hard at all to imagine McCann falling into a platoon situation or worse if his offensive decline continues.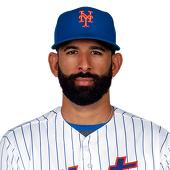 Jose Bautista
RF / Toronto Blue Jays (2016 stats - 116 games)
HR:
22
RBI:
69
SLG:
.452
K%:
19.9
Jose Bautista has finally re-signed with the Blue Jays, and that was probably the best case scenario for him. Still, we're talking about a 36 year old who just posted his lowest ISO and highest K rate since 2009. Bautista's walk rate really saved him in points leagues last season, but if his skills are diminishing it won't be long before pitchers start throwing him more strikes.
Some people will argue that Bautista's skills are just fine, and that he was just injured last season. That may be the case, but I'd feel a lot better about him staying healthy if the team hadn't signed full-time DH Kendrys Morales.
Bautista is an awful defensive player, which shouldn't bother you in Fantasy, but him playing right field every day significantly decreases the chances of the veteran playing 150 games again.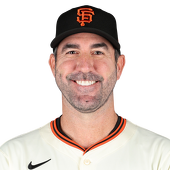 Justin Verlander
SP / Detroit Tigers (2016 stats)
IP:
227.2
WINS:
16
K/9:
10.04
ERA:
3.04
It's probably unfair to belittle Bautista and McCann for being old and declining and then follow that up by saying Justin Verlander is old so he can't keep up his improvement from last season. To put it in perspective, Verlander just posted his lowest ERA since 2012, his best K rate since 2009 and his lowest WHIP since 2011. He did all of this at age 33 after a three-year stretch where it looked pretty obvious he was no longer the pitcher he used to be. Sorry if I'm not a believer.
Verlander will be a very serviceable No. 2 starter and could absolutely post top-10 numbers again. But people are going to draft him as one of the first five pitchers off the board as high as the third round, and that is just begging for disaster.
Verlander will turn 34 during spring training and pitches for a team that may very well turn into sellers by the All-Star break. Don't buy into last year's resurgence.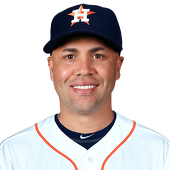 Carlos Beltran
RF / Houston Astros (2016 stats - 151 games)
AVG:
.295
HR:
29
RBI:
93
OPS:
.850
If Verlander's resurgence in 2016 was hard to believe, Carlos Beltran's was downright shocking.
Beltran hadn't played 150 games since 2012 and hadn't posted an .850 OPS since 2011. He was a monster at Yankee Stadium, hitting 14 home runs, driving in 38 runs and posting a .961 OPS in just 50 games there. He was a more pedestrian player with a .752 road OPS.
As I said with McCann, the park in Houston isn't necessarily the problem, but playing time might be. I wouldn't expect Beltran to play more than five times a week on average, and I wouldn't expect him to come anywhere close to last year's numbers.
He's a borderline draftable player in a standard mixed league but will probably be taken earlier due to last year's numbers.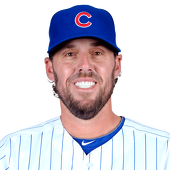 John Lackey
SP / Chi. Cubs Cubs (2016 stats)
IP:
188.1
W:
11
ERA:
3.35
K/9:
8.60
John Lackey makes his second consecutive appearance on this list, and to be fair he wasn't as good in 2016 as he was in 2015. Lackey threw 30 less innings, won two fewer games and had an ERA more than a half a run higher. Still, he was pretty fortunate it wasn't worse.
Lackey still outperformed his true talent and his FIP by almost a half a run. Part of that was due to the Cubs defense, which probably also contributed to a .255 BABIP against.
While it's true that I would expect Lackey to be worse yet again, that's not the only reason he's on this list. Lackey is a 38-year-old pitcher on the last year of his contract. This could very well be the end of the road for Lackey, and if he struggles in the first half of the season that end could come even sooner than he's expecting.
Lackey checks all the marks of a bust candidate with his most likely output being worse than last season and his floor being exceptionally low as well.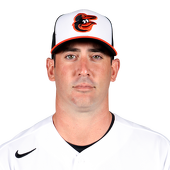 Matt Harvey
SP / N.Y. Mets Mets (2016 stats - 17 starts)
IP:
92.2
K/9:
7.4
ERA:
4.86
WHIP:
1.47
I know, I know. Matt Harvey is already being drafted lower because of his injury risk, and I don't get to count it as a bust just because Harvey gets hurt. What if he just gets shelled as he did in 2016?
Harvey saw his ERA and WHIP explode while his K rate plummeted. Maybe he was hurt from the beginning of the season, but that wouldn't exactly be comforting either would it?
We've seen very few pitchers come back from the procedure Harvey had to be aces again and with his limited track record it's hard to project anything more than 180 innings. Harvey is being drafted like a pitcher with a low floor but a top-12 ceiling. If that ceiling is actually a No. 2 Fantasy starter, he's being way overvalued.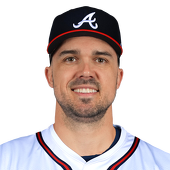 Adam Duvall
LF / Cincinnati Reds (2016 stats)
HR:
33
RBI:
103
OBP:
.297
K%:
27
Adam Duvall has hit at least 30 home runs in four of his past five professional seasons. He's probably going to hit 30 home runs again. He'd better, because that's likely all he's got.
The Reds are (still) in fire sale mode and it shouldn't surprise anyone if this offense gets progressively worse as the season goes on. That should impact both the protection Duvall has in the lineup and his RBI opportunities.
We know he's going to hit for a low average and strike out a lot. His on-base percentage will likely hover around .300. If he manages to scratch out 30 home runs again he'll probably be a useful fifth outfielder in Roto, but it's questionable whether he should even be drafted in points leagues.
If the league catches up to him and those power numbers drop even a little he'll be dead weight on your roster.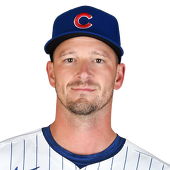 Drew Smyly
SP / Seattle Mariners (2016 stats)
IP:
175.1
ERA:
4.88
K/9:
8.6
HR/9:
1.6
Drew Smyly has another new team, so I'm sure it's time to give him one more chance to meet that alleged potential we still believe he has. The problem with that is he just has not shown very much promise lately. Smyly has an ERA of 3.94 in his last 395 innings and his 4.11 FIP suggests that's a bit fortunate.
Generally I'd give a boost to a pitcher heading to Seattle because it's a good pitcher's park and he'll have a good outfield defense. Well, Smyly has given up more than 1.5 HR/8 in Tropicana Field. Neither Safeco or a good defense can protect against that type of combustibility.
Save yourself the heartache on draft day and take someone like Michael Pineda. At least his peripherals look like he should be good.
Is Bryce Harper a better bet than a waiver claim like Justin Bour or Jacoby Ellsbury? Scott...

The end of the regular season makes for some curious pitching choices, which of course only...

Final week of the season means things aren't going to go as planned, and that's certainly the...
Is Hunter Renfroe's three-homer game reason enough to add him? Scott White says now may not...

Scott White assesses Adrian Beltre's unexpected return from a "season-ending" hamstring injury...

The Twins have terrific matchups in Fantasy Week 25 (Sept. 18-25), as do the Athletics and...