A-Rod plans to attend spring training despite 162-game suspension
The Joint Drug Agreement says Alex Rodriguez can participate in spring training in a few weeks, and he plans to do just that.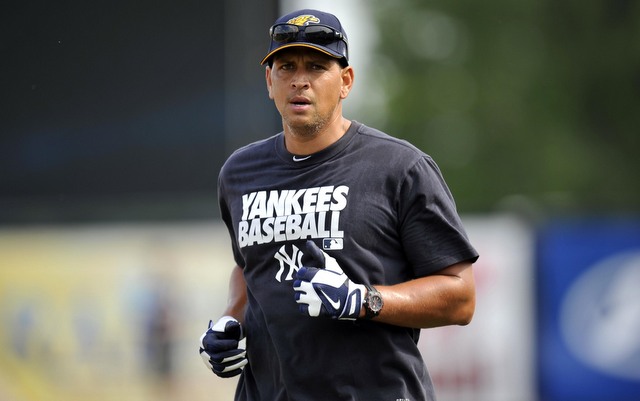 MORE: A-Rod suspended 162 games | Last of A-Rod? | Yankees now have cash, clarity
Even though he was officially suspended 162 games on Saturday, Alex Rodriguez still plans to attend spring training with the Yankees in a few weeks, spokesman Ron Berkowitz confirmed. The Joint Drug Agreement allows suspended players to attend spring training and even play in exhibition games.
Whether the Yankees or Major League Baseball can stop A-Rod from showing up at the team's facility in Tampa next month is unclear. Since it is written into the collectively bargained JDA, he could file a grievance if the team or the league barred him from the premises. Not only would he probably win a grievance, but it would legitimize his argument that the Yankees and MLB are conspiring to get him out of the game.
Rodriguez's suspension covers the entire regular season as well as the postseason. The Yankees would likely be able to limit his playing time during Grapefruit League play by saying he won't help the team in 2014 and they need the time for active players to prepare, but that wouldn't stop the circus. A-Rod's presence alone will cause that.
Bartolo Colon and Carlos Ruiz participated in spring training with the Athletics and Phillies, respectively, last year. Both guys were suspended at the time -- Colon as part of his 50-game PED suspension, Ruiz as part of his 25-game amphetamines suspension.