Deadspin buys 2014 Hall of Fame vote, will crowdsource ballot
Deadspin.com has purchased a Hall of Fame vote from a BBWAA member and intends to "make a mockery and farce" of the voting process.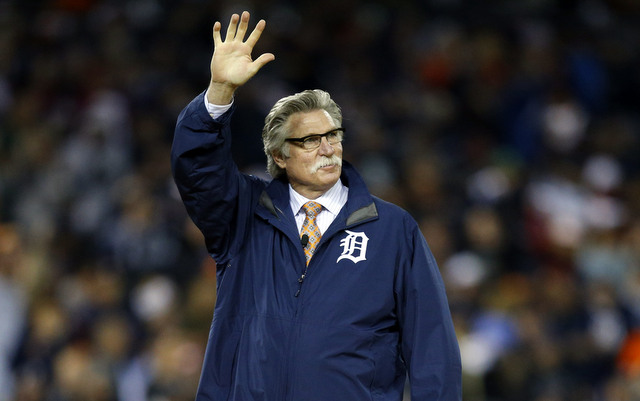 MORE: 2014 Hall of Fame ballot | Analyzing the ballot | Expect disappointment this year
On Tuesday, the BBWAA released its 2014 Hall of Fame ballot. A total of 36 players are up for induction this year, including a handful of all-time greats like Greg Maddux and Frank Thomas. It's a really crowded ballot.
Soon after the ballot was made public, Deadspin.com announced they have succesfully purchased a vote from an (obviously) unnamed BBWAA member in an effort to "make a mockery and farce" of the process. They announced their intentions about two weeks ago and managed to find a willing participant. From their post:
Our idea was to make a mockery and farce of the increasingly solemn and absurd election process, and to take some power from the duly appointed custodians of the game's history and turn it over to the public.

Well, with the Baseball Writers' Association of America having released its official ballot today, we can happily announce that we have a vote. A member of the Baseball Writers' Association of America thought our plan sounded like a pretty damn good idea and sold us his/her vote, making a stand against the idea that a somewhat random subsection of the baseball press should maintain the power to confer what is, regrettably, the game's most prestigious honor. For obvious reasons, the voter will remain anonymous for now, but he/she will be filling out his/her ballot on behalf of Deadspin readers, who will be polled in binding elections. The voter will announce his/her name and motivations once his/her vote has been officially cast.

...

For now, though, we'd like to hear from you, the public: How should we proceed? What do you feel you need to cast an informed vote? What sort of voting system would best capture the will of the people? We have our own ideas, but we're curious what you think. Let us know in the comments below.
The Hall of Fame voting results will be announced on Jan. 8, so I guess we'll find out Deadspin's plan at some point relatively soon. Their readers could opt for a reasonable ballot or they could make a totally mockery of the system and vote for guys like Armando Benitez and Jacque Jones, who otherwise have no real business receiving votes.
The bigger problem here is that a BBWAA voter sold their vote. The BBWAA has not yet responded to Deadspin's post and it's unclear if they'll investigate to determine who sold their ballot. I think there's a pretty good chance it was someone who doesn't even cover baseball anymore -- plenty of BBWAA members cover other sports full-time -- and has little to lose by getting caught. I could be wrong though.
If that is indeed what happened, I suppose it could lead to the BBWAA changing their voting standards. That wouldn't necessarily be a bad thing, mind you. It's unfortunate something like this would have happened to prompt those changes, however. Either way, change or no change, this is a black eye for a BBWAA and the Hall of Fame. Yes, it is only one vote, but hopefully a deserving player doesn't fall short of induction or worse, fall off the ballot because of the Deadspin vote.
The Nats will host the All-Star Game in 2018

The Orioles are looking to trade Machado heading into his walk year

The Cardinals have been linked for a while to the Baltimore star
Gallardo spent the first eight years of his career in Milwaukee

MLB revenues are at a record high right now, but teams aren't spending it on players

Chicago added Tyler Chatwood earlier this offseason but might not be done adding to the ro...