You don't necessarily have to have watched "Seinfeld" to understand that Festivus is a parody secular holiday celebrated by a growing number of folks as an alternative to Christmas that is free of its commercial and religious underpinnings. But it helps to have enjoyed "Seinfeld" to appreciate Festivus. 
Anyway, Jerry Seinfeld referenced Festivus on Friday afternoon after the New York Mets, his beloved Mets, added Yoenis Cespedes in a non-waiver deadline-beating trade. Happy times for Mets fans everywhere. Not only does Cespedes put a big bat in the lineup as the Mets try for the playoffs, but his name also rhymes with Festivus. And there just aren't many words that do. So, even though Festivus doesn't happen for another several months (Dec. 23!), it's like the Mets celebrated Festivus in July with the Cespedes trade.
And Jerry has jokes:
Oh my god. @Mets I can't believe I can actually say this, but is it true that there is now "A Cespedes for the rest of us"? #mets #T7L

— Jerry Seinfeld (@JerrySeinfeld) July 31, 2015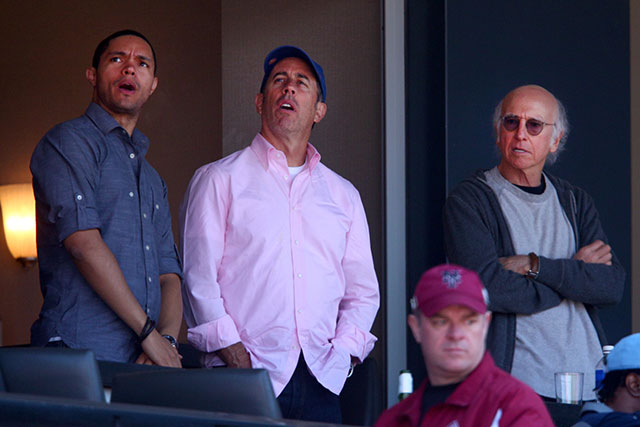 Here's a compilation video to help explain and entertain about Festivus:
Festivus for some, Cespedes for the rest of us.