Marlins star Fernandez will have Tommy John surgery Friday in LA
Jose Fernandez's surgery will be performed by Neal ElAttrache.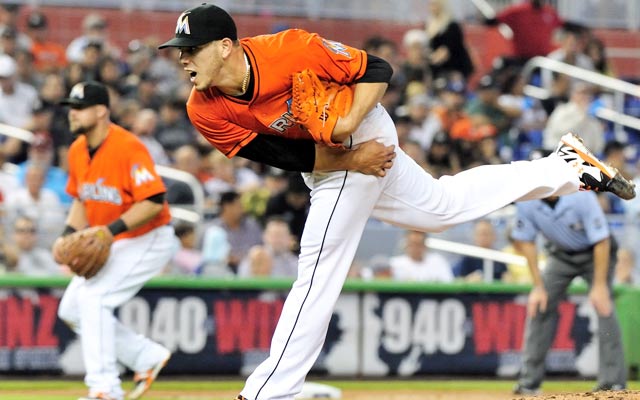 Marlins star pitcher Jose Fernandez is scheduled to have Tommy John surgery Friday morning in Los Angeles, league sources said.
Fernandez, one of the rising stars in the game, was found to have a tear in the ulnar collateral ligament earlier in the week, and the Marlins said on Wednesday that surgery is recommended. Word is that Fernandez's elbow is otherwise "pristine," making him an ideal candidate to return to past form.
The usual recovery time for surgery of this kind is 12-18 months.
Fernandez, 4-2 with a 2.44 ERA, felt pain in his last start against the Padres in San Diego, and went for an MRI, when the tear was discovered.
Noted surgeon Neal ElAttrache will perform the surgery.
Get 15 percent off any order of more than $75 at CBS Sports Shop

Get your sports fans something that they'll wear all year

No, you're not imagining things. This MLB offseason has been very slow compared to the last...
Francesa will retire from radio next month, so he'll have plenty of free time next summer

The Twins need help in the rotation, and they may look to the trade market to find arms

Here are the bullet-points of what went down Tuesday regarding MLB and the Braves' punishm...