Quote of the Day: Nationals, Mike Rizzo can't be 'hacked'
Nationals general manager Mike Rizzo said that his club's trade discussions won't be hacked, because he keeps all his ideas in a notebook.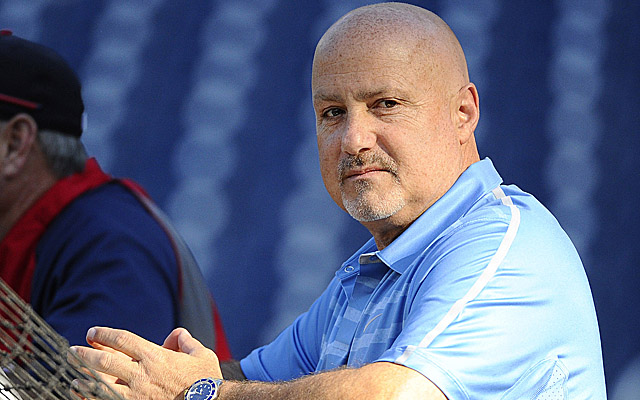 More: Hacked internal documents reveal Astros trade talk

Could the Washington Nationals have internal trade discussion email chains hacked and revealed to the masses, much like with what happened to the Astros earlier this week? Not bloody likely, says general manager Mike Rizzo:
Rizzo also said the Nats' trade discussions could not be hacked like Houston's because he keeps his ideas in a notebook.

— Adam Kilgore (@AdamKilgoreWP) July 3, 2014
Let us just ignore things like "what if you lose your notebook or have it stolen?" -- after all, "hacking" is simply the new-age version of stealing -- and just enjoy the old-school fear of machines.
(Yes, it's a slow news day. Why do you ask?)
Sunday's MLB roundup features the D-Backs clinching a postseason spot and the Mariners going...

The 2017 season has been, by far, the worst season of Cabrera's career

The Mariners were eliminated from postseason contention with Sunday's loss
Maxwell became the first MLB player to kneel during the national anthem Saturday

The Blue Jays are not expected to bring Bautista back next season

The Dodgers have already clinched the NL West title, so the D-Backs will be a wild card te...