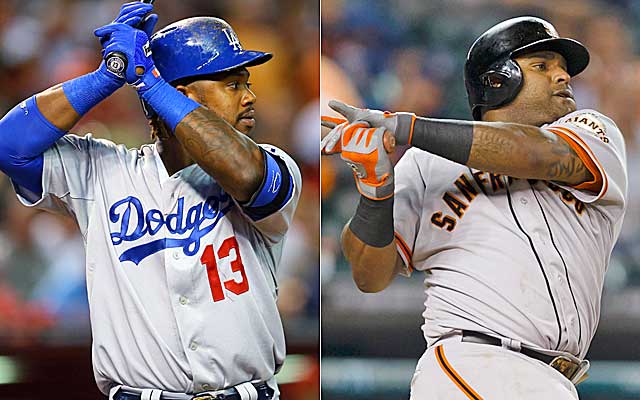 Pablo Sandoval and Hanley Ramirez have agreed to deals to join the Red Sox, completing a stunning free-agent double play.
Sandoval will receive $95 million for five years, plus a club option. A few hours later, Ramirez reached an agreement on a deal with Boston, too, pending a physical. The plan is for Ramirez to play left field, which seems to make Yoenis Cespedes a likely trade possibility.
Sandoval, the Giants' World Series hero, made a tough decision to leave San Francisco. The Padres also made what is said to be an "aggressive" opening offer.
Sandoval won three World Series rings in five years in San Franciasco, becoming something of a cult hero.
Ramirez is said to have reached out to the Red Sox in hopes of retuning to the place where he started his career. He knows Red Sox GM Ben Cherington very well from from his days before his trade to the Marlins (Cherington made that deal, as acting GM at the time, for Josh Beckett and Mike Lowell).

Ramirez is extremely close to David Ortiz, who he sees as a mentor. They have been in frequent contact ever since Ramirez was dealt away. Ken Rosenthal of FOXSports.com first reported Ramirez was finalizing a deal. CBSSports.com reported Sunday that the Red Sox were aiming to add both Ramirez and Sandoval.
Boston is rebuilding in a big way. The team is also talking to its former ace, Jon Lester, and is believed prepared to offer him close to $130 million over six years.
With Ramirez and Sandoval, the Red Sox are also in position to trade some of their hitters for pitchers.
>> Looking for more on free agents? Free agency tracker