The M's signed Robinson Cano's cousin, and his name is Burt Reynolds
There's really not much more to this story than the headline, truth be told.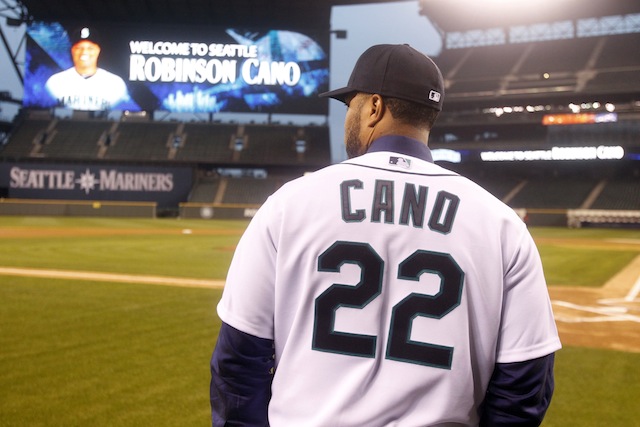 MORE: FA tracker: position players | FA tracker: pitchers
True confession: This story is pretty much the headline. That is, the Mariners have signed an otherwise forgettable indy-league player to a minor-league contract. That player is, as Baseball America notes, the cousin of Robinson Cano, whom the M's recently signed to a mammoth 10-year, $240-million contract. And that cousin's name is ... Burt Reynolds. 
Reynolds -- Burt Reynolds, mind you -- was originally a 30th-round draft choice by the Nationals in 2006, and then he spent some time in the Rays' system. He's not a prospect (he's 25 and couldn't even muster a .300 OBP in the Canadian-American Association or the Atlantic League), but he is Robinson Cano's cousin, and he is named Burt Reynolds. So there's that.
In conclusion, I'll repeat the headline verbatim: The M's signed Robinson Cano's cousin, and his name is Burt Reynolds.
Get 15 percent off any order of more than $75 at CBS Sports Shop

Get your sports fans something that they'll wear all year

No, you're not imagining things. This MLB offseason has been very slow compared to the last...
Francesa will retire from radio next month, so he'll have plenty of free time next summer

The Twins need help in the rotation, and they may look to the trade market to find arms

Here are the bullet-points of what went down Tuesday regarding MLB and the Braves' punishm...