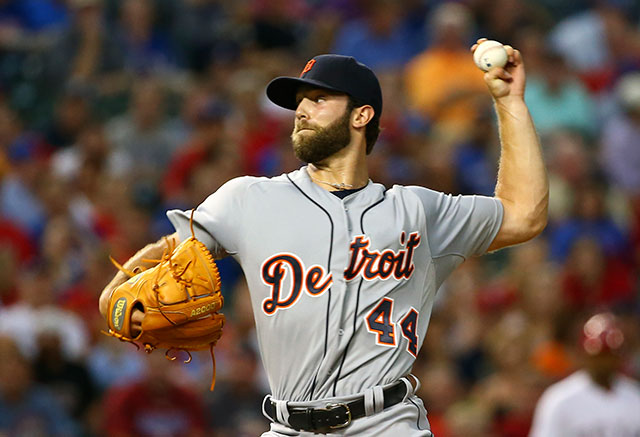 Worry turned to relief Thursday when Tigers left-hander Daniel Norris announced via his Instagram page that he had successful surgery to remove thyroid cancer. Norris on Oct. 19 announced the same way that he needed cancer surgery, and requested fans send positive thoughts and prayers his way.
His post included a beautiful yet disturbing photo of Norris removing a bandage to reveal a scar on his neck from the surgery. Click here to see it. Here's Norris's new message:
I just want to thank everyone for the thoughts & prayers. Surgery was successful & I am Cancer Free. #justkeeplivin
Norris, who turned 22 in April, was a top pitching prospect for the Blue Jays until he was traded in the David Price deal just before the July 31 non-waiver deadline. Norris struggled at times when the Tigers promoted him, but he was proud to pitch himself back into the majors and finished the 2015 regular season with a 3.75 ERA in 13 starts. He's a strong candidate to break spring training with the Tigers in 2016 as a big part of their rotation.