What if baseball games ended in ties after a certain point?
Would it really be that horrible if after, say, 14 innings, baseball games were called a tie?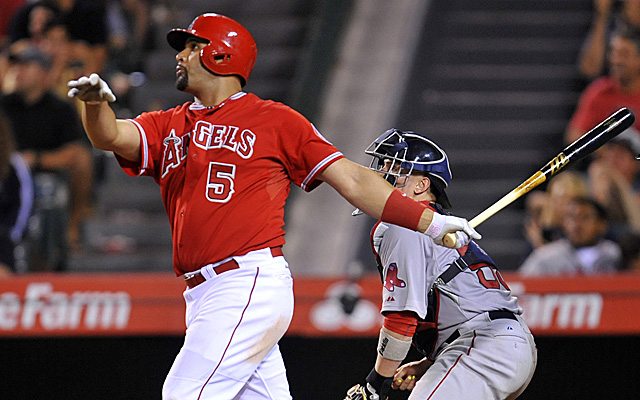 MORE: Two days, two 19th-inning walk-offs
In light of seeing a 19-inning game on back-to-back days -- not to mention the myriad long extra-inning games we've been seeing of late -- I remembered the following series of tweets from Yankees starting pitcher Brandon McCarthy from last season, when he was with Arizona (thanks to Hardball Talk):
I'm probably in the minority, but anything more than 11 innings in a baseball game is dumb. 162 games is enough to have ties included.

— Brandon McCarthy (@BMcCarthy32) July 4, 2013
It's always been done that way, so I get it, but it would definitely be one of the rules I'd change if I could.

— Brandon McCarthy (@BMcCarthy32) July 4, 2013
At least a part of me tends to agree with McCarthy.
First off, he's 100 percent correct that throughout the course of a 162-game schedule, having a few ties isn't going to crush the standings or anything. The NFL has ties in a 16-game schedule and seems to do just fine. This is 10 times as many games.
I feel like I'd let it go to at least 12 innings, though, and I could see arguments for 14. At least a small part of me agrees with McCarthy that seeing 19 innings is "dumb," though. More than twice a regulation game is excessive. Yes, I get as giddy as anyone when someone like John Baker or Adam Dunn pitches in extras, but is this really the quality of play that decides which team deserves to win? It's a sideshow.
[NOTE: This entire discussion only applies to regular-season discussion. All playoff games would have to be played until there was a winner in a traditional game]
Just to brainstorm and for the sake of argument, is there a way to avoid a tie and still cut down the ridiculous marathons that drain bullpen depth, alter rotations and drag on for hours and hours on end with no scoring? Like, what is the "NHL shootout" equivalent?
I wonder if a home run derby type setup would work? Something like sending up two different guys from each to take five hacks. That might create some excitement in the crowd that has been sitting there for five hours. I guess.
Of course, I actually think that sounds horrible when I really try to imagine it. I would despise that deciding a winner and, possibly, playoff teams down the road. 
I've heard some bring up the idea of starting a runner on second base after a certain inning, but I again don't like that idea. Feels too much like a college football gimmick.
So I guess I don't actually want the game itself to change at any point, but would be OK with stopping it "early."
That would mean having ties in the standings. And almost immediately, this causes the masses to kick and scream. Unleash your name-calling and ad hominem "arguments" (no, I don't like soccer -- why do you ask?) against me for even having the audacity to discuss it, but I honestly don't think it would be a huge deal to end in a tie after a certain point. Maybe move the goal posts and cap it at 16 or even 18, but at least consider it before dismissing.
Look, I don't feel strongly about this. I know it's not going to change, either, and I have zero problem with it. Several things need to be changed first -- such as shoring up the ridiculous plate block rule and figuring out how to better make replay work -- I'm just wondering how productive it is during the course of a six-month, 162-game marathon to make sure teams have the chance to go upwards of 25 innings instead of just slapping a "T" on the thing after they've bloodied each other for five to seven hours.
Just food for thought, that's all. I don't think it would be that horrible to just stop after 12 or 14 in a tie.