Billy King: Nets haven't reached out to Andray Blatche
It doesn't appear likely that Andray Blatche will return to Brooklyn.
• 1 min read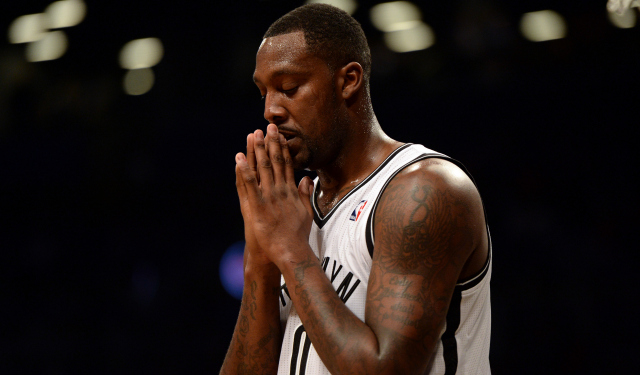 More Offseason Analysis: Coaching changes, news | Free Agency | Draft
Andray Blatche might be done with the Brooklyn Nets. General manager Billy King told reporters on Tuesday that he had not reached out to the free agent big man:
Billy King said he's already reached out to #Nets own free agents. Then I ask if that includes Andray Blatche. King. "Uh ... no."

— Rod Boone (@rodboone) July 1, 2014
Blatche declined his $1.43 player option for next season. It's somewhat surprising that the Nets aren't making him a priority, as Brooklyn doesn't have a lot of avenues for improving the roster and he played a fairly important role off the bench as a scorer and rebounder.
There hasn't been a lot of buzz about Blatche since free agency started at midnight on Tuesday. He averaged 11.2 points and 5.3 rebounds per game last season and could help a team that needs depth on the inside. Grantland's Zach Lowe recently reported, though, that the Nets essentially suspended him in December "out of concerns over his conditioning and preparedness." It's not great timing for that revelation. 
The investigation detailed a hostile workplace environment

Cousins suffered a torn Achilles tendon on Jan. 26, and will miss the rest of the season

Ingram has become one of the team's go-to players with Lonzo Ball sidelined with an injury
Giannis skipped EuroBasket last summer, and has missed four games this season with knee so...

Some of the best and worst from the league as we head into the home stretch of the season

Cuban acknowledged that tanking is 'brutal' and that he will no longer do that after this...