Cavaliers' Andrew Bynum has resumed basketball activities
Cavaliers center seen jumping and posting in preseason action, could return to the court sometime, which is an improved timeline.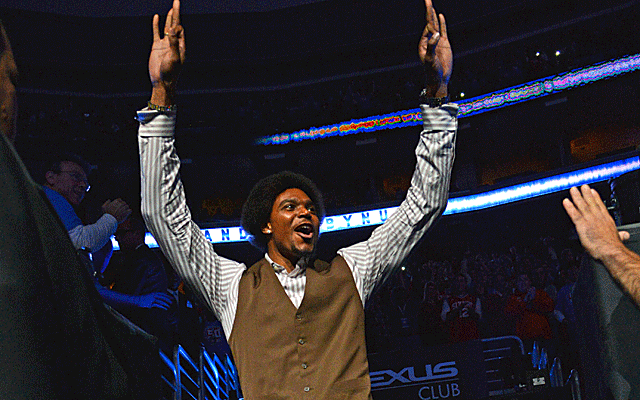 Just a few weeks ago, the Cavaliers announced that free agent acquisition, center Andrew Bynum had not resumed basketball activities and had no timeline for his return. Well, there's still no timeline for Byum's return, but there's some good news in terms of his progress, the first really good news since 2012. 
Andrew Bynum is down to his "game weight," a league source said, and continues to inch closer to a return to the court with the Cavs. Bynum has hit every milestone the team has set before him without any setbacks, including participating in 3 on 3 half-court scrimmages with teammates during Wednesday's practice.

One of the next steps will be a full contact 5 on 5 practice, but that isn't likely to happen for at least a few more days. The Cavs are in a stretch of playing games every other night, meaning they likely won't have another physically demanding practice until after concluding the preseason schedule Wednesday at Charlotte.
via Andrew Bynum down to his playing weight, inching closer to return - Cleveland Cavaliers - Ohio.
Cavaliers fan Twitter user @WayneEmbrysKids captured these photos of Bynum's pregame workout before Cleveland's preseason game vs. Detroit Thursday night.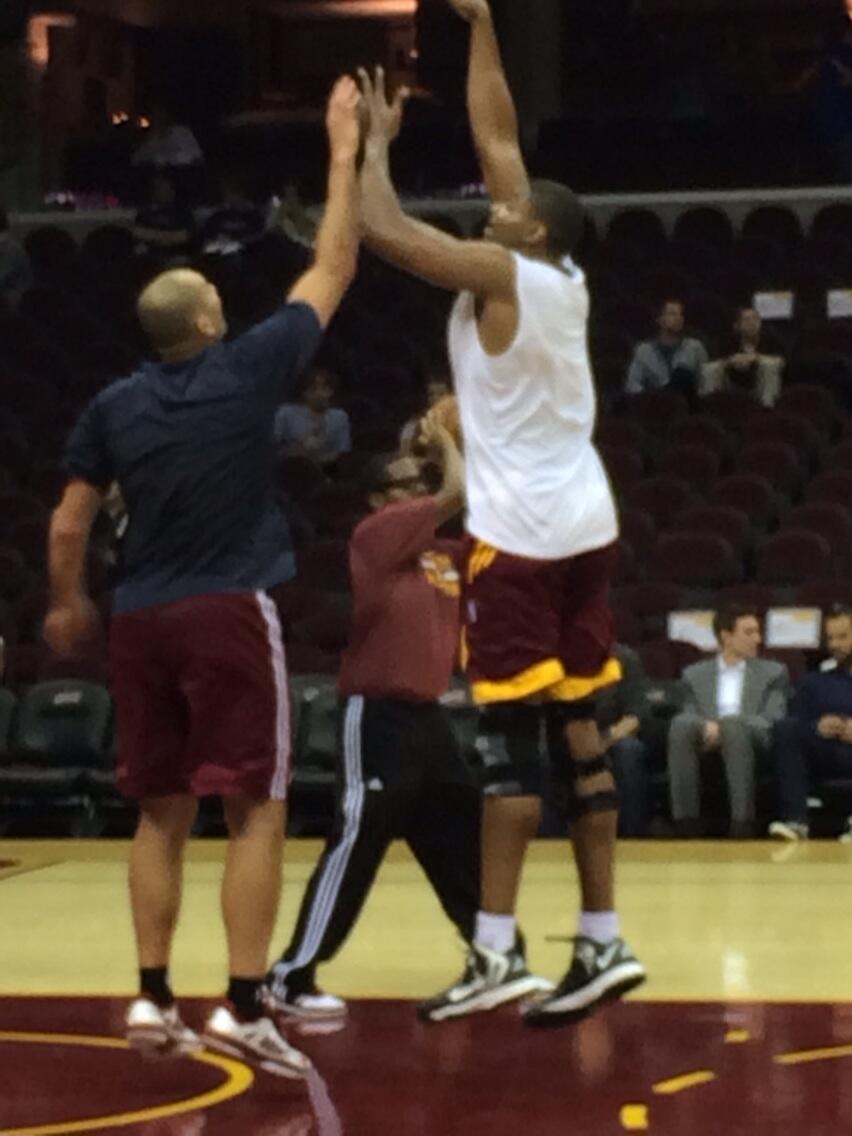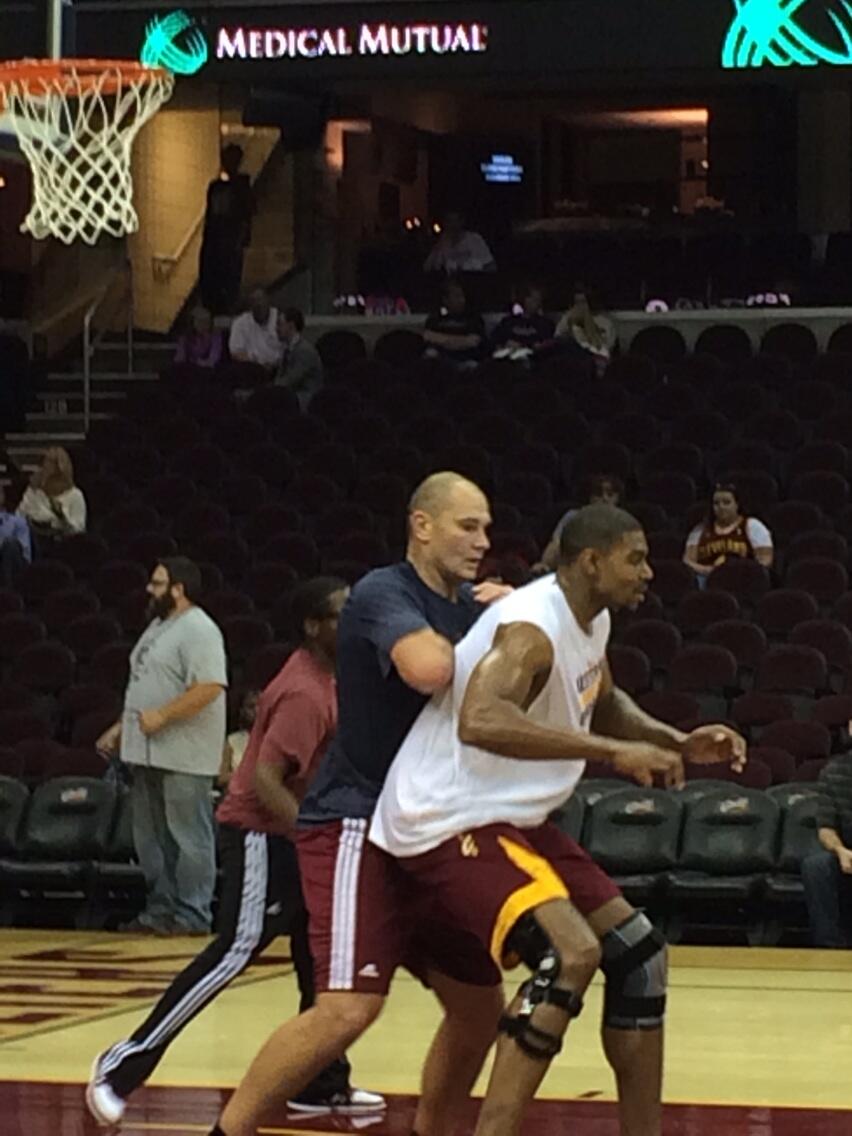 If this sounds like no big deal, bear in mind that Bynum hasn't participated in basketball activities since he was with the Lakers. Not the Sixers. The Lakers. 
This is a major step, and if he gets back it would help a team that's had a spate of minor injuries in preseason andcould use a boost. Bynum can swing the Cavs' playoff fortunes. He's not back, this is a long process, and man, look at those braces on both knees, but it's a start, and it could be the start of something promising for Clevelad. 
Cavs star chose to be very secretive when talking to Lakers rookie after Thursday's game

New York announced Porzingis would not return shortly after star forward left game

Teletovic missed the final three months of 2014-15 season with Nets recovering from same i...
Keep it right here for all of the news, notes, scores and highlights from around the leagu...

The NBA's City edition Nike jerseys are bold and very different

The Wolves may be smoke and mirrors, but the Pacers have the look of a team that can hang in...