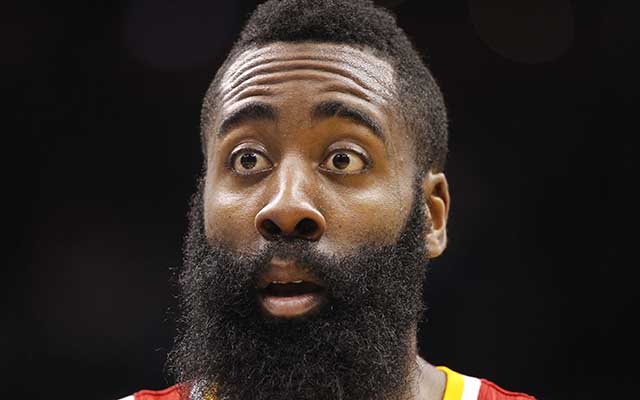 Before the Houston Rockets were obliterated by the now 34-8 Golden State Warriors last weekend, James Harden huddled up his teammates and tried to inspire them. And in doing so, despite the Rockets being 0-2 vs. Golden State this season, and having the best record in the league, and the best points per possession differential and basically every statistical accomplishment you can think of, Harden said "They ain't even that good." 
Check it out:
I kind of get the idea here. Harden likely does think they are that good. But going into a competitive advantage thinking "Man, these guys are way better than us" is not going to give you confidence and confidence is the spinach to athletes' Popeye. Without it, they wither and are beaten up by Bluto.
Still, it continues what it starting to be a series of rivalries in the West for the Warriors, along with the Clippers.
Of course, it would have been nice if Harden's team hadn't been blasted, 131-106. Doesn't look great that way.