Donald Trump might not win the Massachusetts vote during the election in November, but he's definitely going to sweep the New England vote. The New England Patriots, that is. 
Not only is "The Donald" friends with Tom Brady and Patriots owner Robert Kraft, but apparently, Trump is also "good friends" with Bill Belichick. 
The Patriots coach was in Florida over the weekend, where he had dinner with Trump. Belichick's longtime girlfriend, Linda Holliday, also attended the dinner and she shared a few pictures of the get-together on Instagram. 
"Enjoyed dinner at Mar-a-Lago this evening with our good friend Donald Trump," Holliday wrote on Instagram.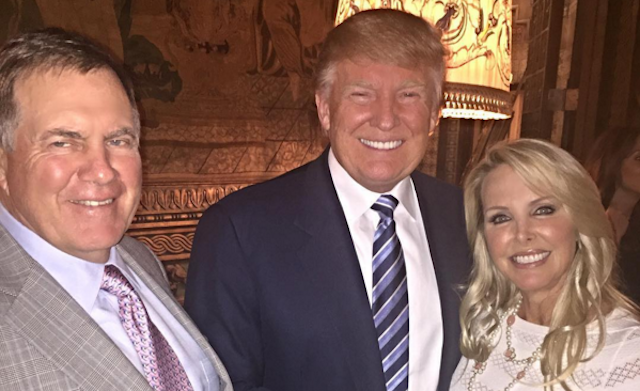 The most shocking part of the photo above is that Belichick's not wearing a hoodie. Also, Belichick's smiling. He never smiles. Maybe Trump just offered to make him secretary of defense. Kraft could be vice president and then boom, the Patriots are running the country.
Anyway, the friendship between Trump and Belichick has come a long way since 2012 when Trump didn't even know "Bob" Belichick's first name.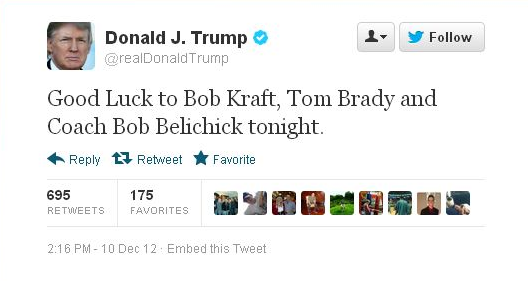 Don't be surprised if Trump calls on his friends for some help during election season. The presidential candidate said on Thursday that Brady helped him win the Massachusetts Republican primary, "He's a winner and he likes winners," Trump said. "He was very helpful to us in Massachusetts on Tuesday."