Darren Sharper denied bail in Arizona
Former NFL star Darren Sharper was denied bail in Arizona on Thursday.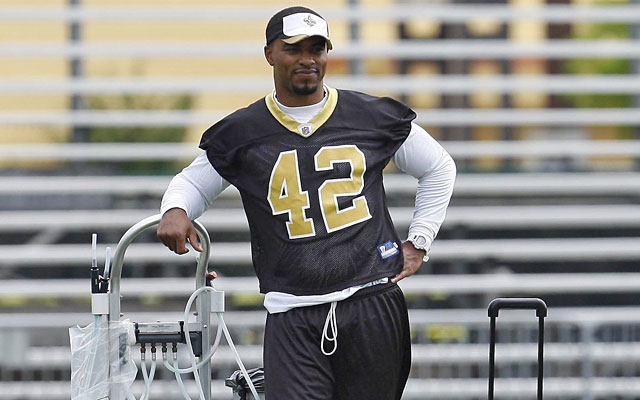 Darren Sharper was indicted in Arizona on two counts of sexual assault and three counts of administering dangerous drugs on March 11. On Thursday, Sharper was denied bail by a judge in Phoenix.
Police previously stated they found DNA from the accuser on Sharper's clothing and Judge Warren Granville pointed out that fact when making his ruling. 
Granville, via USA Today, said there was "proof evident and presumption great" that Sharper raped a woman in Tempe on Nov. 21. 
Sharper was originally arrested Jan. 17 on two counts of rape in Los Angeles. He was able to post bail (even when it was raised to $1 million) but has been incarcerated since Feb. 27, when investigations and charges in multiple states began to surface.
The former NFL star has been held without bail since then. 
Had Granville ruled that the prosecution didn't find "proof evident," Sharper could have been released. 
Judge Renee Korn in Los Angeles will hold a separate hearing on whether to release Sharper on Friday.
Vontaze Burfict is not happy with the officiating situation in the NFL right now

The factory of sadness might end up holding the most depressing parade in football history

Philly rolls into town with the best record in the NFL
DFS pro Mike McClure tells you who should be nowhere near your DraftKings and FanDuel line...

A driver alleges that Winston grabbed her crotch while at a drive-thru in March of 2016

Larry Fitzgergald might not ever retire, but when he does, he could be second all-time in receiving...