The NFL's color rush experiment isn't quite over yet. There will be one more game featuring bright-colored uniforms and that will come on Dec. 17 when St. Louis hosts Tampa Bay. 
The Rams and Buccaneers both unveiled their color-rush uniforms on Thursday night and let's just say, your HD television is going to get a workout next week. 
12.17.15 https://t.co/KvbJ7fjt0d

— St. Louis Rams (@STLouisRams) December 11, 2015
For the first time in since 1994, the Rams will be wearing an all-yellow gold jersey. This will also be the first time since 1949 that the Rams will be matching the all-yellow jersey with the same color pants. A little aside: When the Los Angeles Rams wore yellow pants and jerseys in the 1949 season, they incorporated red, not blue, into the uniform. 
Here's a look at the uniform (via StLouisRams.com).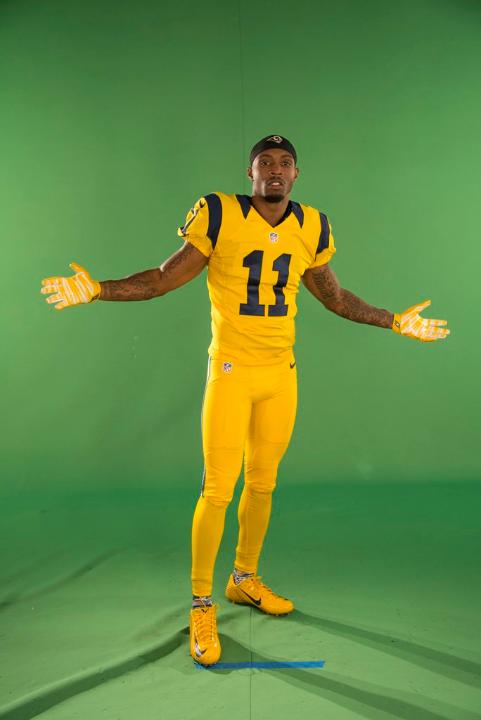 Rams fans might not even recognize their team.
On the other hand, the only thing that will be strange for Buccaneers' fans will be the team's pants. Tampa Bay will be breaking out red pants for the first time. 
The team has worn a red jersey regularly since 1998. Here's a look at Jameis Winston modeling Tampa's new uniform (via Buccaneers.com)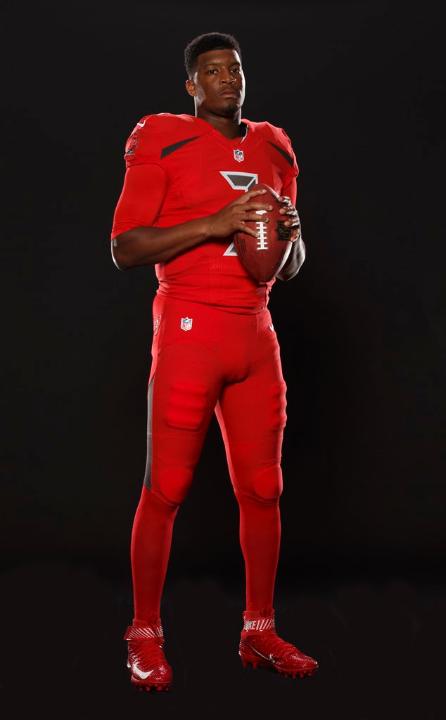 If the Bucs and Rams' colors look familiar to you or are making you hungry, don't worry, that makes sense. 
Rams vs Bucs #ColorRush pic.twitter.com/W7k6ezylM4

— B.J. Millican (@bjmillican) December 11, 2015
If it's a battle of ketchup vs. mustard, maybe the NFL should move the game to Heinz Field. 
Anyway, just because Dec. 17 marks the final color rush game of the 2015 season doesn't mean it's going away for good. The color rush campaign is expected to continue in 2016. Every team that plays on Thursday night next year will have a new uniform combo for that specific game only.