Patriots QB Tom Brady: Winning is only stat that matters
Being a top-five quarterback doesn't seem to matter to Tom Brady. Brady only wants to do one thing on the football field, "Score more points than the other team."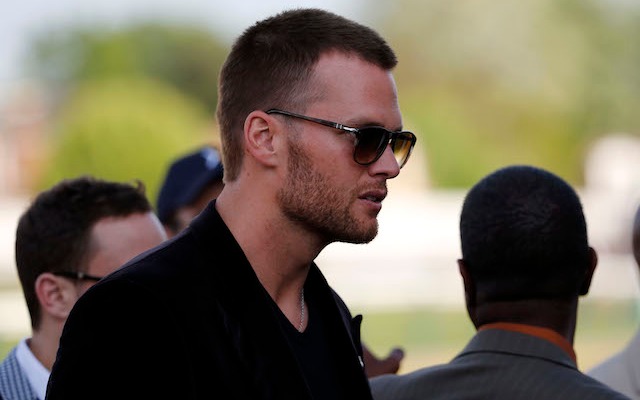 More NFL offseason: League minicamp dates | Latest news, notes
Is Tom Brady still a top-five quarterback? That's a question that's been debated a lot over the past week, but it doesn't seem to be something Brady cares about.  
The Patriots quarterback said on Monday that individual stats don't matter in New England and there's only one stat that really means anything: Wins. 
"You can't sit here and compare one year to another year, or compare this player to that player, I think winning games is the most important thing; certainly for this organization," Brady said, via ESPN.com. "When you come here, you learn that pretty quickly -- whatever matters to you as an individual, it's far distant to what the team goals are. And the team goals are one thing -- to score more points than the other team."
Brady also alluded to the fact that fans don't care either if he's a top-five quarterback, fans just want to see their team win.  
"I think that people watch the games on TV because there is a scoreboard. I think that's what it is all about. If there was no scoreboard, then people wouldn't tune in and watch," Brady said. "There's only one stat that matters and that's because the competition in the NFL is very high; extremely high on a daily basis."
The debate of whether or not Brady's still top-five started with a June 3 ESPN story that suggested he wasn't. Brady was never asked directly about the story on Monday, but he seemed to be aware of it. 
"Hopefully I'm answering those questions a long time from now too, and you guys can just reprint the stories or whatever you want to write now," Brady said. "I want to do this for this team for as long as I possibly can. I love playing football for this team and for this organization. My goal is to continue to play at a high level and there is nothing that really gets in the way of that."
Brady says he's always getting better because he's always competing against someone who can make him better: Himself. 
"I think some individuals compete against other guys and some compete against themselves. Even if you don't have someone you're competing against, if you're the type of person that competes against yourself, you're always going to get better because there is always competition," Brady said. "The guys I've been around that find ways to do that, find ways to motivate themselves, those are the best players."
Hopefully Brady will motivate himself to be a better high-fiver in 2014: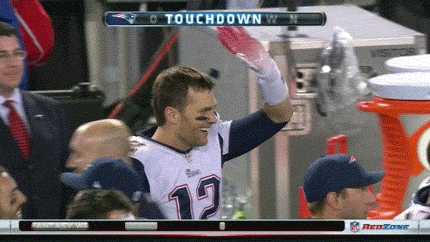 Everything you need to know for Week 3 of the 2017 NFL season is here

The Rams picked up their first win at Levi's Stadium in three years

The Jaguars are taking some cool cleats with them to England
Tickets are dirt cheap and very much still available for the TNF matchup

The Lions are being recognized after beating two popular preseason picks to make the playo...

Hernandez was 27 when he committed suicide in April 2017