VIDEO: Man uses stun gun on wife to settle Bears-Packers bet
Last week a man in Wisconsin was charged after tasering his wife to settle a bet following the Bears-Packers game on Nov. 4. This week, video of that incident has emerged.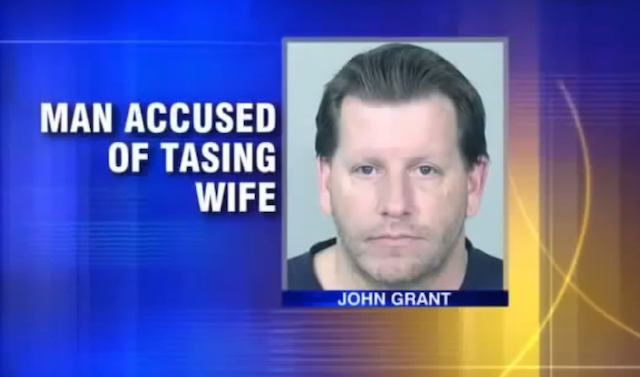 Last week we told you about a man who used a taser gun on his wife to settle a bet over the Packers-Bears game played on Nov. 4. The bet was simple: if the Packers won, the wife got to taser her husband and if the Bears won, the husband got to taser his wife. 
Well, the Bears won, and the husband, a man named John Grant, got to tase his wife Nicole. The reason we know about this story is because John had to explain himself in court after being charged with felony possession of an electronic weapon. The incident happened in Mayville, Wis., and in Wisconsin it's illegal to possess without a permit. 
Now the story gets better -- or worse, depending on how you feel about someone filming a husband using a stun gun on his wife -- because there's video of the incident. The Fox-affiliate in Milwaukee recently shared the video below. 
In the video, you can hear the wife scream after being tased, or laugh, or a combination of both, I can't really tell which one, but you can watch below and decide for yourself. 
As for the felony charge of possessing an electronic weapon, John Grant is still facing that and if convicted, he faces a maximum sentence of six-years in jail and a $10,000 fine. 
The Falcons are trending in the right direction after a 34-31 win over the Seahawks in Sea...

It's the best division in the NFL and it's not even close

Larry Hartstein has his finger on the Vikings' pulse and made a play for the Thanksgiving Day...
National sports writer Mike Tierney tells you who to pick in your Week 12 football survivor...

For whatever reason Seattle decided to try a fake before the end of the first half

The Giants aren't the only NFC East that might've quit during a game this season