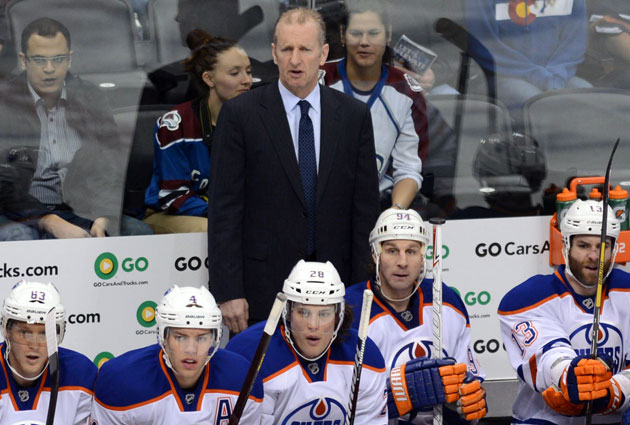 More NHL Playoffs: Scores | TV Schedule | Expert Picks | Odds | Mock Draft | Rumors
On Saturday the Edmonton Oilers fired head coach Ralph Krueger after just one season on the job.
What wasn't shared was how Krueger says he was fired: over Skype. Krueger said new Oilers GM Craig MacTavish sent a friend request to Krueger on the video-conferencing platform and a short while later called to deliver the bad news.
"This past Thursday he had requested that I accept him on Skype so that he could Skype me," Krueger told Ryan Rishaug of TSN. "When the conversation began it went to business very quickly and he was quite clear with the message that he felt it was necessary ... for him to hire a new head coach. And that's the way it went.
"The conversation was short. ... I could feel the decision was final and so it wasn't necessary really for me to understand it. ... It was maximum five minutes and it was done."
The immediate reaction is to say, "Huh?" This seems about on par with firing a guy via text message or email like a middle-schooler. Something like this is usually done face to face, especially in such a professional setting like the NHL.
But really, is it that weird? Krueger was all the way over in Switzerland while MacTavish was in North America. Would it have been better for either man to fly halfway around the world for a 10-minute conversation? The answer is no. At least it was done with some sense of a face-to-face meeting. About the only viable complaint I see about going this route is MacTavish could have made the move earlier when the two were still together, but perhaps he wasn't convinced he needed to yet.
It's unconventional, sure, but firings by Skype might be the wave of the future, especially as the NHL's reach spreads more and more across the globe. If nothing else, seems like a pretty good potential advertisement for Skype.